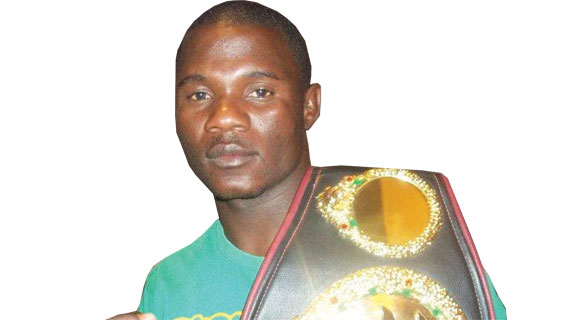 WORLD Boxing Council (WBC) welterweight international champion Charles Manyuchi will not take part in any preparatory fight ahead of the title defence against Columbian boxer Devis Casseres on November 22 in Zambia, his manager said yesterday. SPORTS REPORTER
Manyuchi's Zambian manager Chris Malunga from Oriental Quarries Boxing Promotions spoke to Southern Eye Sport on the Zimbabwean's title defence.
"Manyuchi went into camp a fortnight ago in Zambia. He is in camp with Catherine Phiri and Mbiya Nkanku a boxer from the Democratic Republic of Congo," he said.
"So far so good, the boxers are catching up on the programme that the coaches have come up with.
"They will be in camp throughout because the fight is going to be held on November 22. They are not going to fight anyone in preparation for their fights. We cannot risk letting them fight when fights are only about one-and-a-half months from now. It is too risky. What if they get injured? I am happy that they went through their medicals on Friday and they all passed," he said.
Manyuchi has won 14 times, winning eight on knockout, drawing twice and losing once, according to boxing website boxrec.
With the boxer having shown great potential in the sport, boxing enthusiasts will be hoping that Manyuchi would live up to expectations when he faces Casseres who has won 17 and lost four fights.
Of the 17 fights, 12 have been knockouts.
Manyuchi's fight is the undercard bout for the main bill which will be between WBC (bantamweight) silver champion Catherine Phiri who will be defending her title against a Korean boxer Hee-Yung Yuh.
Manyuchi holds the African Boxing Union (ABU) welterweight and Zimbabwe welterweight titles.
He won the WBC belt when he beat Ghana's Patrick Allottey in Zambia while he had earlier won the ABU welterweight title in June last year when he knocked Burkina Faso champion Patrice Sou Toke out to claim the continental title in the fifth round of the 12-round bout.
He went on to successfully defend the ABU welterweight title against Ghana's Isaac Sowah in Lusaka in September last year.