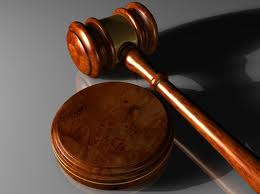 A 40-YEAR-OLD man from Emabutweni high-density suburb in Bulawayo yesterday appeared in court facing two charges of assault and theft after he attacked a businessman he accused of phoning his wife.
PRESTIGE GAMA OWN CORRESPONDENT
Gift Ndlovu (40) appeared before Western Commonage magistrate Themba Chimiso and was remanded to October 8 for plea recording.
Ndlovu indicated that he would only plead guilty to assault, but would deny searching and stealing $3 000 and R650 from his colleague.
Prosecutor Whatmore Tembo told the court that on September 24, Ndlovu phoned his colleague Khulumani Moyo (41) to meet him at Benjamin Burombo Road at around 12.30pm to discuss some business since they both operate businesses at Emakhandeni.
Moyo, who owns Golden Peacock bottle store, went and when he arrived, he was asked to get into Ndlovu's car.
Moyo told the court that he first resisted, but later agreed.
"He called me several times asking me to meet him along Burombo Road proposing it as a business thing since we worked together and when I got there he asked me to get into his car but I did not trust the company which he had inside his car, but I went on to get inside," Moyo said.
"When I got into his car, he then locked the doors and asked me why I was always calling his wife.
"Before I could respond, he struck me several times with his fire extinguisher on the head till I bled."
According to the State's outline, Moyo was hit with clenched fists and fire extinguisher all over the body and then searched and dispossessed of $3 000 and R650 before being thrown out of Ndlovu's car.
Thabani Dube, who was one of the people in Ndlovu's car, told the court that he was concentrating on his phone when the two were talking and had seen Ndlovu striking Moyo on the head and was puzzled claiming he had no idea they were fighting.