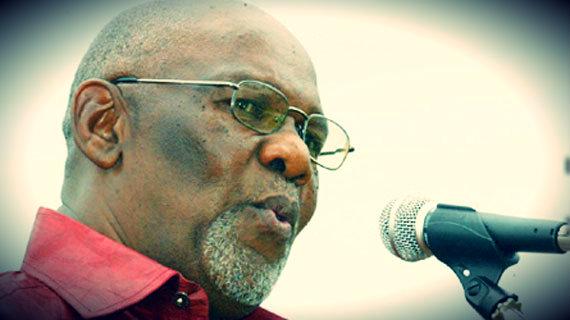 SPEAKER of Parliament Jacob Mudenda yesterday said he had to reveal for the first time some details about the Gukurahundi killings in Matabeleland and the Midlands because he could not "hold back anymore".
MTHANDAZO NYONI OWN CORRESPONDENT
Mudenda told a Brethren–in- Christ Church men's conference at the weekend that he was once called by the then Tsholotsho administrator to witness the torture of civilians by government soldiers.
The veteran politician was the Matabeleland North governor during the atrocities which civil society groups say claimed lives of more than 20 000 civilians.
Mudenda yesterday said Southern Eye's initial story about his remarks was accurate, but stressed that he also spoke about the activities of the dissidents and the crucial role played by late president Canaan Banana in ending the conflict. He said atrocities were committed by both government soldiers and dissidents.
"I could not hold back and that was the first time I was speaking about it," he said.
"I stated at the conference that after the Unity Accord in 1987 I was invited by the dissidents, 97 of them, who wanted to surrender and had gathered in Nkayi. I went there to meet them and they had issues they wanted addressed by the then Prime Minister (Robert Mugabe) such as a provision for tents to house them for six months."
Mudenda said the demobilised dissidents were provided with the tents with assistance from then Social Services minister Kumbirai Kangai.
He said Banana, Zimbabwe's first ceremonial president after independence, played a crucial role in bringing peace to Matabeleland and the Midlands after he brought Mugabe and the late Vice-President Joshua Nkomo to the negotiating table.
"When Umdala (Nkomo) returned from exile, he approached me saying he was trying to reach out to Mugabe but people in the PM's office were blocking him," Mudenda said.
He said he then facilitated that Banana act as an emissary to reach out to Mugabe, leading to the Unity Accord talks.
"The role played by Banana in the peace talks should not be undermined," he said.
Meanwhile, Zapu leader Dumiso Dabengwa yesterday said Mudenda's recollection of events were a true reflection of what transpired and called on the government to come clean.
"What Mudenda is saying is very true. This is what we have been expecting for a very long time," the former Zipra intelligence supremo said.
"However, we still need an apology from the perpetrators and that is very essential. People are bitter and need healing. The Zanu PF government should admit the things which happened first and then apologise to people. Mugabe tried it, but stammered."
Dabengwa said justice alone was not enough without the truth because for forgiveness to hold, the truth must be told first before justice and reconciliation.
He said what Mudenda did was a step in the right direction and perpetrators should take it from there.
Mugabe has never apologised for Gukurahundi and the closest he has come to acknowledging its existence was by briefly describing it as "a moment of madness".