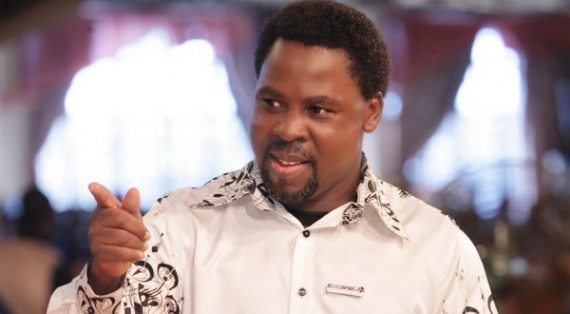 THE 24 Bulawayo residents who were in Nigeria when a guest house belonging to prominent preacher Temitope Balogun "TB" Joshua collapsed on September 12 all returned home safely.
Staff Reporter
Indications are that at least 84 people died, the majority of them South Africans, when the Synagogue Church of All Nations (Scoan) guest house in Lagos collapsed.
There had been reports that MDC-T provincial chairperson for Mashonaland West, Greenwich Ndanga, was among the dead.
However, he was not part of the group that travelled from Bulawayo. One of the pilgrims who said he had travelled with eight other family members said they were lucky to be alive as the collapsed guest house usually housed Zimbabweans visiting Scoan.
The man who did not want to be named, but is related to a prominent Bulawayo businessman, said they arrived a day before the tragedy.
"We were told that Zimbabweans were usually housed at that guest house, but they decided to shift them on the day we arrived," he said. "Had we arrived a day earlier we would have been among the victims.
"My brother (the businessman) and the other family members we had travelled with witnessed the building collapse as they were moving towards the structure at the time."
He said pictures they took of the incident showed an airplane hovering around the building, repeating TB Joshua's claims that it was sabotaged.
The man, who said he was healed of various ailments that included back pain and diabetes, said they remained at Scoan until Thursday last week when they returned home.
"We were calm despite the unfolding events around us because we knew the man of God had things under control," he said. "We remained at Scoan because we had not received our deliverance. The building collapse was the work of Boko Haram (a Nigerian Islamic terrorist group)."
In Bulawayo there is a network of locals who organise trips to TB Joshua's services.
Prominent Zimbabweans who have travelled to Scoan include former Prime Minister Morgan Tsvangirai and ministers Kembo Mohadi and Chris Mushohwe.
Meanwhile, TB Joshua yesterday announced that he would be visiting South Africa once a month, so that people from that country don't have to travel that far for his services.
"Those who are affected in one way or the other and those who passed on to glory, their greatest desire is to see that the work of salvation they died and suffered for continues and to reach unreachable places," he said in a statement posted on his Facebook page.
"For that, what they are coming here for should be taken to meet them in their country.
"Once in a month, I will be travelling to South Africa to meet people from South Africa and other nations who find South Africa easier to visit, in memory of martyrs of faith. South Africa, I mean, Southern Africa, I love you with the love of God.
"My ministration in South Africa will not be on Sundays so that people would have the opportunity to attend their respective churches. This kind of faith expressed by South Africans deserves this kind of blessing from God — Satan is a liar."