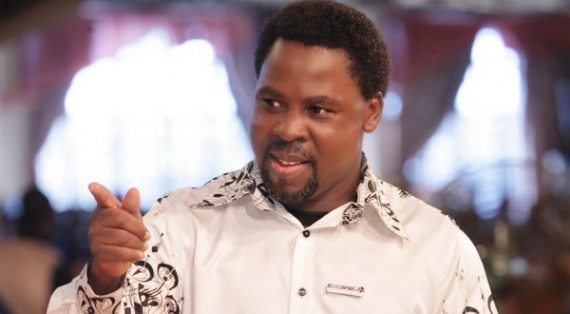 ZIMBABWE has instructed its embassy in Nigeria to establish if there were no locals at the Synagogue Church of All Nations (Scoan) compound that collapsed on Friday killing over 70 people.
NQOBANI NDLOVU STAFF REPORTER Permanent secretary in the Foreign Affairs ministry Joey Bimha yesterday said the Zimbabwean embassy in Abuja, was still investigating if there were any Zimbabweans among the dead or injured.
Scoan belongs to popular prophet Temitope Balogun "TB" Joshua who has a large following in Zimbabwe.
A Bulawayo based organisation known as Friends of TB Joshua co-ordinates visits to the church in Nigeria every week.
Officials yesterday said there "were definitely" people from Bulawayo who travelled to Nigeria last week.
They include a prominent city businessman who was spotted at the Sunday service on TB Joshua's Emmanuel TV.
Another local has reportedly said he witnessed the tragedy unfold as he stayed at an adjacent hostel.
Bimha said there was no confirmation of any Zimbabwean injured or killed in the building collapse, according to reports from the embassy.
"Our embassy is still cross-checking. We asked them to investigate, but today, they never got back to us," he told Southern Eye last night.
"We have no reason to believe that there were Zimbabweans who were injured or killed after the building collapsed. This is an evolving situation and it might take time to establish the facts on the ground.
"However, this is not to say that there are no Zimbabweans that were there and died or got injured."
Prominent Zimbabweans who have travelled to Scoan include former Prime Minister Morgan Tsvangirai and ministers Kembo Mohadi and Chris Mushohwe.