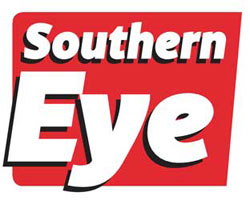 BAOBAB Primary School in Hwange district has scooped the 2014 Secretary's Award for merit and excellence for primary schools in Matabeleland North Province.
NOKUTHABA DLAMINI OWN CORRESPONDENT
The school was presented with the award by the Primary and Secondary School ministry permanent secretary Constance Chigwamba in Victoria Falls on Tuesday in recognition of sporting programme that offers it's a range of sporting codes such as basketball, cricket, netball, rugby and soccer.
Baobab was honoured for its infrastructural development, maintenance and broad curriculum that includes the pre-technical and vocational education in the form of agriculture and computer education.
The school, which has an enrolment of 1 082, won a plaque and a cash amount of $5 000.
Chigwamba said education was part of the empowerment agenda and played an important role in improving individuals.
"In the context of ZimAsset, education is part of the empowerment agenda in recognition of the fact that a country's greatest asset is its human resources. As we get educated, we acquire knowledge, requisite attitudes and skills that help us to contribute to the development of our communities, the nation and the wider world," Chigwamba said.
She said the government was working on implementing more practical subjects in schools at all levels for future socioeconomic development.
"The ministry is working closely with the office of the president and Cabinet's department for liaison on psychomotor activities in education with a common focus of making sure that every learner acquires practical skills like woodwork and agriculture for self sustenance, employability and employment creation in later life . . . it is our hope that these areas are given more focus and time like other subjects for socioeconomic development," Chigwamba said.
She blamed lack of infrastructure in schools and the state of the economy for the current drop in the standards of education.
"Efforts have been made to replace substandard infrastructure, especially at satellite schools, reduce overcrowding in some classes, multi sessions, especially in urban schools, and to reduce long-distance learners' travel," she said.
"Sadly though, as a government, we are still very far from satisfying the need for appropriate school infrastructure due to our fragile economy. We need more than 2 000 schools, especially in high-density, rural and resettlement areas."
Chigwamba urged schools to buy school buses to prevent accidents that have resulted in scores of learners losing their lives on the roads as schools hire lorries and cheap unroadworthy vehicles to transport pupils to sporting events and other activities.
"Schools use all sorts of means to transport students to sporting and cultural activities and through the process we have had accidents, especially in Manicaland. We urge the schools to use proper transport for students, not kombis or lorries," she said.
"As a ministry, we urge schools to collect their levy and give us the money so that we find a cheaper tender for them.
"Right now we are gathering statistics on which schools do not have buses and those that are willing to buy so that we could get into partnership with suppliers."