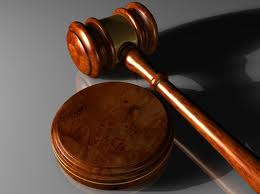 THE Binga Rural District Council has hired lawyers to fight illegal settlers that invaded safari concessions in the district resulting in the local authority losing millions of dollars in revenue.
RICHARD MUPONDE SENIOR REPORTER
The move was unanimously endorsed by councillors after hunters threatened to leave their concessions because of activities of illegal settlers.
Binga council relies mainly on taxing hunting concessions for its revenue.
Reports indicate that eviction orders were handed over to the illegal settlers in Sinakoma, Sinansengwe, Sinampande, Siabuwa, Chunga and Kabuba wards.
Binga councillor for Ward 4 and a committee member of the Council's finance committee Elmon Mudenda yesterday confirmed that the matter was being dealt with by Mudenda and Associates Legal Practitioners.
"They are dealing with the matter and we will leave everything in the hands of the Deputy Sherriff of the High Court," he said.
"We are dealing with the matter bound by the country's laws and regulations. "The evictions should be conducted before the end of September.
"Evictions will affect those who settled illegally on hunting concessions. Council relies on income generated from these hunting concessions, so we need that revenue for service delivery.
"At the moment, no safari operator is interested in taking up these hunting concessions.
"No one is interested in taking up Manyenyengwa-Siabuwa Concession and Chunga.
"Even Kabuba where Lodzi Hunters is about to give up because of these illegal settlers."
Mudenda said the settlers were local villagers that exhaust their land leaving it infertile and move to new or virgin areas.
"The problem with our people is that if the land is no longer productive, they move to another place seeking fertile land instead of feeding the land to be productive.
"In Chunga, most of them came from Kalungwizi ward about 30km away," he said.
"In my ward, they just left their homes and fields for no good reason, but just infertile land there is plenty of cow dung manure to feed the land.
"Remember in Binga we have more bushes and forests than people, especially Binga North, although the area is mountainous," Mudenda added.