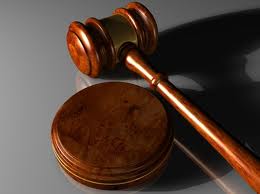 THE clampdown on land invaders on the outskirts of Bulawayo is a welcome development although it is happening after a lot of damage had been done.
A group of Zanu PF activists have been causing mayhem on farms on the city's boundaries with impunity for several months now.
The inaction by the police had seemed to embolden the invaders who were occupying almost a farm every week.
The Bulawayo City Council-owned Mazwi Game and Nature Reserve was the first to be invaded by a group led by Tariro Magovanyika and Mark Muunganirwa.
Zanu PF Bulawayo province had from the outset washed its hands off the invaders, but Mugovanyika and his crew insisted it was a party programme.
They went on to invade Zapu president Dumiso Dabengwa's Rudy Farm in Nyamandlovu, but retreated after a chorus of disapproval.
The invaders still targeted other farms, especially in the Norwood area.
However, from a fortnight ago the police have been clamping down on the ring leaders.
Magovanyika and Muunganirwa have been arrested twice this month for the illegal occupation of private property, including the council-owned nature reserve.
Last month, the Bulawayo High Court gave council the go-ahead to evict people that were illegally settled on its land in the St Peter's area, in a similar fashion.
Under normal circumstances, the arrests by the police are no reason to celebrate, but Zimbabweans have endured lawlessness for so long sometimes it looks impossible that the rule of law can be restored.
Zanu PF has to come out clearly against land invaders and if these people are members of the party, they have to be disciplined.
Zimbabwe is desperate for investment and one of the preconditions for investors to bring their money into this country is an assurance that their property rights would be respected.
The lawlessness currently occuring on farms, for whatever reasons, only saves to hurt Zimbabwe. Police should apply the law without fear or favour and account for all malcontents.