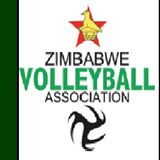 THE Zimbabwe Volleyball Association (ZVA) third quarterly board of administration meeting and tour of Matabeleland North scheduled for September 27 and 28 respectively hangs in the balance as the province is yet to confirm if they will host the two events.
SUKOLUHLE MTHETHWA SPORTS REPORTER
ZVA came up with the idea of embarking on monthly provincial tours in an effort to establish progress in respective provincial areas. Earlier this year ZVA secretary-general Ringisai Mapondera said they would be travelling around the country on familiarisation tours of provincial volleyball associations.
"The main reason why we want to tour is to gauge progress in provinces.
"We also want to take the opportunity to meet other provincial associations members because we only meet the chairman in ZVA meetings. We also want to see and hear what is happening from other members other than just reading reports from the chairpersons," he said.
However, Mapondera said they would only visit Matabeleland North once they received confirmation from the province.
"There hasn't been much activity in Matabeleland North, but we want to see what they have been doing with the volleyball equipment that we gave all the provinces so that they successfully implement the programme. They are supposed to have a provincial volleyball centre of excellence.
"We were also supposed to have a meeting in Matabeleland North, but as of now we are not yet sure," he said.
He said the tours are very important as they keep the association aware about what the provinces are doing.
ZVA kick-started their tour in Masvingo Province early this year.