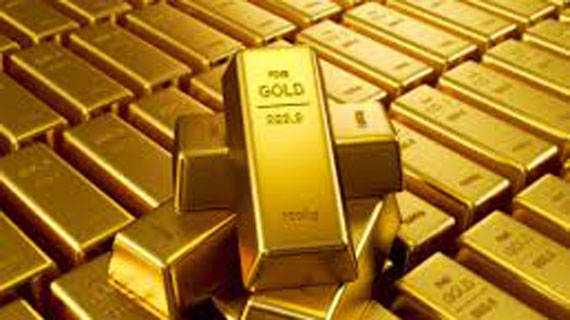 SINGAPORE — Gold was trading near a three-month low yesterday, hit by the fear of an early hike in United States interest rates, a stronger dollar and an apparent easing of tension over Ukraine.
With the dollar index trading near a 14-month peak yesterday on increasing speculation that the US Federal Reserve could soon raise rates, bullion investors were eyeing any uptick in physical demand in Asia for price support.
Gold may continue to struggle until the Federal Reserve's two-day policy meeting next week that could provide clues on when the US central bank would hike rates. Higher rates would dent demand for non-interest yielding assets such as gold.
Spot gold was little changed at $1 248,59/oz by 3:31am, after dropping 0,6% on Wednesday, when it hit a three-month low of $1 243,56.
"While gold may face further pressure in the current macro environment, a pick-up in physical demand would help stem the possibility for further losses," HSBC analysts said in a note. "Physical demand appears light despite gold's price decline so far in the month."
Dealers in Hong Kong, the main conduit for gold into China, said demand had picked up in recent days because of the drop in prices, but not in any robust way. In India, the second biggest buyer, demand is expected to pick up ahead of the Diwali festival, but import curbs could keep any gains in check.
Meanwhile, gold's safe-haven demand was also curbed after Ukraine's president said on Wednesday that Russia had removed the bulk of its forces from his country, raising hopes for a peace drive now under way after five months of conflict in which more than 3 000 people have been killed.
The recent drop in gold prices attracted some bargain hunters with holdings of SPDR Gold Trust, the world's largest gold-backed exchange-traded fund, increasing 3 tonnes on Wednesday to 788,72 tonnes – the first inflow in three weeks.
Other precious metals also tracked gold, with silver holding near three-month lows on Thursday.
Platinum was trading near a seven-month trough hit on Wednesday, while palladium hovered close to its lowest in a month. – Reuters