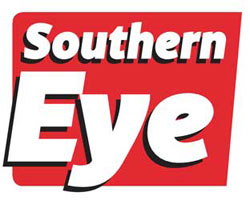 THE move by the police to kick out Zanu PF supporters who had invaded a farm on the outskirts of Bulawayo should be applauded because it's an indication the law enforcement agents are now doing their job.
Zanu PF supporters led by a Tariro Magovanyika have been causing havoc in farms surrounding Bulawayo and they had seemed to have a blank cheque from authorities.
The Bulawayo City Council and Zapu leader Dumiso Dabengwa are some of the victims of the renewed farm invasions in the past few months.
Magovanyika has been almost to every farm that has been invaded so far, which indicates that he is not your typical land hungry Zimbabwean, but a charlatan with a mission.
Zanu PF's Bulawayo provincial structures have tried to disassociate themselves from the invaders, but the fact that Magovanyika and his group insist they are members of the party makes it difficult to believe that this is not a continuation of the disturbances that precipitated the land reform programme.
The fact that police have been lethargic about their response to the lawlessness has also sparked speculation that this is a programme that has the full blessing of the authorities.
Local government officials including the Provincial Affairs minister Eunice Sandi Moyo have been disturbingly quite about the disturbances.
However, the anarchy on the farms has the potential to sound the death knell on Bulawayo's tottering economy as investors would not waste their money in an area where their property rights are not respected.
The invasion of the Mazwi Nature Reserve for instance jeorpadises the business interests of Ingwebu Breweries, which keeps heads of cattle in the area and the city's tourism venture.
Agriculture minister Douglas Mombeshora has been telling everyone who cares to listen that the land invasions are now a thing of the past yet that government policy is being trashed on a daily basis by the likes of Magovanyika.
The police should be seen to be doing their job without fear or favour and the ring leaders of the farm invasions that have become serial offenders need to be thrown behind bars.