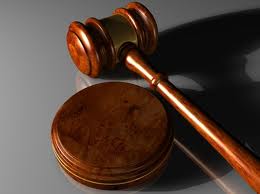 SUSPECTED Zanu PF officials have reportedly taken over Gold 'n' Crusty Bakery owned by Paul Evans using the controversial indigenisation laws.
MTHANDAZO NYONI OWN CORRESPONDENT
Evans also owns one of Bulawayo's leading fast-food outlets Golden Grill. Disgruntled workers stormed Southern Eye offices last week accusing Zanu PF officials they identified as Charles Mazorodze and Cornelius Majaqaba of wrestling the bakery from Evans under the guise of indigenisation, allegedly with the blessings of Affirmative Action Group Matabeleland chapter president Roy Sibanda.
The indigenisation law reserves the grain milling, bakeries, transport and fast-food sectors for locals and forces foreigners to cede 51% of their stake to locals.
The workers said Evans sold his bakery to Mazorodze on April 6 2014 and promised to use the proceeds to pay them their outstanding salaries amounting to more than $80 000.
They said Mazorodze and his partner Majaqaba refused to pay and started accusing Evans of owning a bakery when he was a foreigner.
"Mazorodze and Majaqaba said Evans should not own anything in Zimbabwe because he is a foreigner," one of the disgruntled workers said .
"They forcibly took the company from him with the blessing of Sibanda, but failed to pay us our monies. They said no one could stop them because they belonged to Zanu PF and their father is the late national hero Simon Mazorodze.
"Sibanda came on Wednesday (last week) and tried to persuade us to accept that Mazorodze had taken over the company from Evans, but we refused because we are owed a lot of money. Evans even tried to give us the company, but Mazorodze and Sibanda refused," another worker added.
Contacted for comment, Evans confirmed that he sold the company to Mazorodze for $100 000, but he was refusing to pay. He said Mazorodze only paid a deposit of $10 700 which he used to pay workers part of their outstanding salaries.
"I sold the bakery to Mazorodze, but he is now refusing to pay me. He is saying I am white and I should not own anything in Zimbabwe," he said.
"I am shocked because I am coloured and was born at Mpilo Hospital. I even tried to seek legal intervention to no avail.
"I heard that he is getting protection from Sibanda. Workers are suffering, but there is nothing I can do because Mazorodze is refusing to pay me."
Sibanda said workers were framing him and he was only there to spearhead the empowerment process.
"We have been trying to bring the three (Mazorodze, Evans and the workers) together for the betterment of the company, I said workers should be empowered not what they are saying," he said.
Mazorodze was adamant that the bakery would continue operating despite protests by workers.
"My friend, you can write whatever you want and I don't care and what I know is that the bakery will continue operating.
"I am not going to comment on that," he said before hanging up.