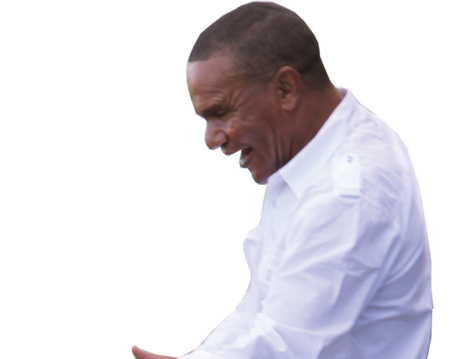 CHICKEN INN hope to be the first team to beat Chapungu at Ascot Stadium this year when the two sides clash in a Castle Lager Premier Soccer League match today.
FORTUNE MBELE SPORTS REPORTER
The Joey Antipas-coached fast-foods outlet team has been in good form of late in the league although Lady Luck has not smiled on them in cup tournaments after falling to Triangle 3-5 in a penalty shoot-out in the semi-final of the One Wallet Cup at Mandava Stadium on Saturday.
Chicken Inn also lost 0-1 to How Mine in the first round of the Chibuku Super Cup on August 17 at Mandava Stadium.
However, their run in the league has been good of late, going four matches unbeaten, beating Shabanie Mine, Chiredzi and Hwange in their last three games and holding champions Dynamos to a 1-1 draw on August 6 at Gwanzura Stadium.
Antipas yesterday said he was travelling to Gweru to do what other teams have failed to achieve at Ascot.
"It's a different game altogether. I know Chapungu have not lost at Ascot, but we have to do what other teams have not done there. We just have to go there and give it 100%," Antipas said.
The GameCocks will travel to the Midlands with Danny "Deco" Phiri, Mkhokheli Dube, Clemence Matawu, Bhekimpilo Ncube, Brian Mbiriri, Ishmael Matawu, Toto Banda, Frank Bushiri, George Majika and Lawrence Mhlanga, among other players.
Chicken Inn are on position seven with 30 points while Chapungu sit on the 10th spot with 26 points with nine matches to go before the end of the season. John Nyikadzino, the Chapungu gaffer, said they need to just maintain that fine run in front of their home crowd.
"We are looking forward to a good game, but expecting a tough match from Chicken Inn," he said.
"They are in good form. We just want to maintain our record at Ascot and keep our fans happy. We have no injuries and everyone is raring to go."
The man to watch at Chapungu would be striker Brighton Mugoni, who led the assault when the airmen handed ZPC Kariba their first defeat of the season with a 3-0 win at Ascot a few weeks ago. Mugoni grabbed a brace in that match.
Fixtures Today: Chapungu v Chicken Inn (Ascot), Dynamos v Chiredzi (Rufaro), Highlanders v Buffaloes (Hartsfield), Black Rhinos v Harare City Mine (Rimuka), Triangle United v FC Platinum (Gibbo)
Tomorrow: Shabanie Mine v Hwange (Maglas), Bantu Rovers v Caps United (Hartsfield)
Friday: How Mine v ZPC Kariba (Hartsfield)