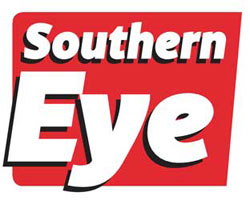 HARARE — Tinashe Panyangara has been removed from Zimbabwe's squad for their tri-series, for allegedly sharing a video of Mitchell Johnson bowling during the Ashes with teammates via their group WhatsApp chat.
Panyangara was also fined $1 000 for the alleged offence, with a Zimbabwe Cricket (ZC) spokesman confirming that the bowler's "indiscipline" meant he would play no further part in the remaining games.
While ZC's official statement made no mention of the specific reason for Panyangara's removal, Zimbabwe's team disciplinary committee found Panyangara's actions to be "disruptive in the build-up to the first one-day international (ODI) of the triangular series", which they lost by 198 runs.
Johnson took one wicket, but conceded only seven runs in six overs, making frequent use of his bouncer and beating Zimbabwe's batsmen for pace on several occasions.
The video is a highlights package of Johnson's short-pitched barrage against England. The sharing of such a video might be brushed off as a bit of bantering among team-mates, albeit with a gallows humour element to it.
The humourless response from Zimbabwe's coach and team management, however, means the team will be without their most experienced seamer. With 34 one-day caps, Panyangara has played more than double the number of ODIs as Shingi Masakadza, the next most experienced specialist seamer.
Host broadcaster SuperSport's commentators claimed on air that the Zimbabwe quick was suspended for sharing a video compilation of Johnson's short-pitched bouncers, which is believed to be this website's "Mitch Johnson's Thunderbolts" package.
"Panyangara has downloaded one of these two-minute packages of Mitchell Johnson's bouncer after bouncer and batsman leaping and ducking and bobbing and weaving and being hit, and he's sent it – privately on I think WhatsApp – to the batsmen in the squad with a message saying 'good luck, fellas'," SuperSport's commentators said.
"Which was deemed to be contrary to the breeding of good team spirit and he's been expelled from the camp. Do you think it's an over-reaction?"
Panyangara was the bowler who had one of his deliveries dispatched back over his head and into the SuperSport commentary box window by Johnson during Australia's 198-run win on Monday. The delivery cracked the glass, showing commentators in shards of glass.
Panyangara's isn't the only alleged breach of team rules in recent times. Luke Jongwe, the 19-year-old all-rounder, was fined his entire match fee from his debut ODI against South Africa in Bulawayo after allegedly breaking team curfew after that match.
Panyangara will be allowed to train with Zimbabwe A as they prepare for their tour of Bangladesh next month. The response to his alleged infraction is in keeping with the coaching department's disciplinarian approach in recent times.
The Zimbabwe squad has a 9.30pm curfew when they are in camp, and aren't allowed any alcohol or female visitors to the team residence at any hour.
— Agencies
Related Topics