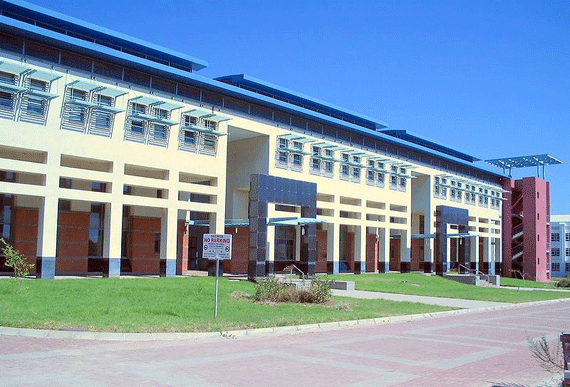 THE National University of Science and Technology (Nust) alumni in partnership with the Development Reality Institute (DRI) will today host a talk show dubbed "ZimAsset and the Post-2015 Development Agenda".
OWN CORRESPONDENT
The event according to organisers, will explore the opportunities offered by ZimAsset in relation to the global Development agenda.
Nust alumni officer Carolyne Lunga told Southern Eye Business yesterday that the event would go a long way in exploring opportunities offered by ZimAsset, seen by the Zanu PF administration as the panacea to the country's economic crisis.
"Nust alumni in partnership with DRI will host a talk and community engagement awards ceremony at Holiday Inn Hotel today.
"The event will explore opportunities offered by ZimAsset in relation to the Global Development Agenda," Lunga said.
Speakers would include Nust alumnus Butler Tambo, who is also a researcher and policy analyst at Policy Research Institute of Zimbabwe and Godfrey Chikowore, a lecturer at the University of Zimbabwe and former director of the Institute of Development Studies.
The talkshow would be held concurrently with community engagement awards to be given to Nust alumni for their demonstrated involvement and commitment to "engagement activities" organised by the Nust alumni office since 2013 to date.
The alumni association brings together the institution's former graduates so that they can foster the institution's development through giving back activities and fundraising for development.
The event on ZimAsset by Nust alumni follows a survey by the Public Policy Research Institute of Zimbabwe last week on the implementation of ZimAsset which revealed that ordinary people are ignorant of the government's economic blueprint.