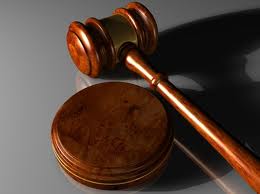 A MBERENGWA woman was fatally struck on the head with a log by her nephew, who accused her of witchcraft. ALLIEWAY NYONI OWN CORRESPONDENT
According to the police, Molly Gumbo (63) of Rengwe kraal under Chief Maziofa was battered to death by Makuse Gumbo (24) on Tuesday afternoon.
Makuse had accused Molly of causing several deaths in the family through witchcraft. It was alleged that Makuse consulted a self-proclaimed prophet, popularly known as tsikamutanda, to inquire about sudden deaths that had hit their family.
The prophet is alleged to have informed him that his aunt Molly was responsible for the deaths through the goblins she kept and that she had sent others to possess family members.
When he returned home, Makuse confronted his aunt with the "revelations" from the prophet resulting in an argument erupting between the two.
Makuse then allegedly picked up a log and battered his aunt on the head cracking open her skull in the process. Molly's grandchildren rushed to the neighbours for help, but by the time they arrived at the Gumbo homestead, she was already dead and Makuse was dragging her corpse to the cattle kraal.
They effected a citizens' arrest on him and handed him over to cops at the Mataga Police Station.
The village headman, only identified as Timire, said Makuse had taken advantage of his aunt's ill-health to attack her as she could neither scream for help nor flee.
Police suspect that Makuse wanted to dump his aunt's body in the cattle kraal to make it appear as if she had died as a result of a cattle stampede.
"Villagers saw him dragging the body to the cattle kraal and we believe he wanted to lie that she had been killed by a cattle stampede," a police official said.
"However, when the villagers apprehended him, he explained the reason for the murder. I strongly warn the public against taking the law into their hands," a police official who attended the case said.
Makuse is currently being held at Mataga Police Station while his aunt's body was taken to Msume Hospital for a post mortem.