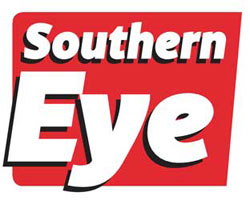 HEALTH and Child Care minister David Parirenyatwa yesterday said the government was on the verge of imposing a travel ban to Ebola-hit West African countries.
FELUNA NLEYA STAFF REPORTER
Parirenyatwa told journalists in Harare that travel bans could be one of many measures to ensure Zimbabwe remained Ebola free.
The deadly disease has killed over 1 445 people in Liberia, Guinea, Sierra Leone and Nigeria since the first case was detected in March. Two people have also died in the Democratic Republic of Congo (DRC) in an outbreak that was confirmed on Sunday.
"Right now because of the DRC where we are separated only by Zambia and because of the long-distance truck drivers, the risk maybe much closer," Parirenyatwa said.
"In terms of international air travel, we do not have direct flights from that particular area. But it doesn't mean anything in terms of where people can divert and still come. However, we are getting closer to making a decision advised by the technical situation on the ground and the politics around us in terms of the region."
"As Sadc (Southern African Development Community) health ministers we continue to liaise and think that we are getting closer to a decision that may be along those lines."
He said although other countries in the region had already imposed travel restrictions on their citizens, Zimbabwe had not yet reached that stage.
"We are not yet putting travel restrictions, but we are saying and advising rather strongly that those five countries that have been mentioned, please don't go there. Avoid going there," he said.
"We have been told that this particular outbreak will be with us for six to nine months and that message should be hammered all the time. It's just uncomfortable for us as a country and we must protect each other."
"We need a national response. Other countries have put travel restrictions, but we have not reached that stage but we need to be aggressive as well." He said the government would also soon roll out Ebola awareness campaigns to sensitise visitors and truck drivers about the disease.
"It is critical that people get to know the accurate facts. There must be clear posters at the airports and appropriate messages which indicate if one is from West Africa they should go in which direction," the minister added.
"Now with DRC and truck drivers you want to be vigilant along Chirundu, along Victoria Falls, those are areas that you need to look at and see that the messages are professional.
"From now on, (health workers) please wash hands, wear gloves that is very important because you do not know what case you are dealing with. So just be careful."
Parirenyatwa said government had set up an inter-ministerial taskforce on the national Ebola response.
The taskforce would be chaired by deputy chief secretary in the Office of the President Ray Ndhlukula.
The government has reserved Wilkins Infectious Disease Hospital in Harare, Thorngroove Infectious Disease Hospital in Bulawayo and Hwange Colliery Hospital in Matabeleland North as emergency isolation centres for Ebola cases.