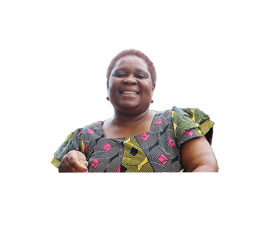 A ZANU PF senator has claimed that Western countries are encouraging Zimbabwean males to be circumcised as a ploy to weaken them so they can take over their land and women. NQOBILE BHEBHE CHIEF REPORTER
Mashonaland West senator Mike Byton Musaka told the Senate on Tuesday that he was amazed by the amount of money splashed on advertising circumcision saying people can "always abstain from sex or use a condom". According to the parliamentary Hansard, Musaka said circumcised men would become weak in bed and result in population decline.
He was debating on a motion moved by Matabeleland South senator Sithembile Mlotshwa calling for a ban on child circumcision.
"I am really shocked and amazed at the amount of money that is being spent on advertising this circumcision . . . you always abstain from sex or use a condom," Musaka said.
"This conspiracy by the Western imperialists who want to take over our land, coming up to maim our boy child, we are already few Mr President. Men are few in Africa, particularly in Zimbabwe. We only have 14 million.
"It was observed that we will have no soldiers. In fact, by actually maiming our boy child, we will have no one to fight the war.
"Because when you do that — to actually label the boy child a carrier of Aids, that is the insinuation here, he is an Aids threat and therefore, he must be circumcised." Musaka asked who would marry the women when all boys had been circumcised.
"It is them who want to take over the land and then the women. This is a ploy to make us fewer so that our population goes down," he claimed.
"No wonder the President (Robert Mugabe) also; many people do not seem to understand it when he says he does not want ngochani (gays).
"It is because there are no children born of them. It is the same thing with these people who are advertising.
"What has he done? It is exactly the same here with the ngochanis who do not want (to father) children, but want to adopt them instead," he said.
In recent years, the government and health-inclined non-governmental organisations have been championing for male circumcision under the Voluntary Medical Male Circumcision scheme, but have been failing to meet set targets every year.
Last year, Zimbabwe had targeted to circumcise at least 115 000 men, but only managed 112 869 circumcisions. In 2010, the target was 20 000 but 11 123 were circumcised.
In 2011 those circumcised were 36 742 against a target of 60 000 while in 2012 only 20 775 were circumcised against a target of 80 000.