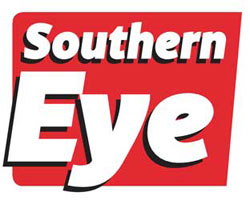 A survey by the Public Policy Research Institute of Zimbabwe (PPRIZ), on the implementation of ZimAsset, has revealed that ordinary people are ignorant of the government's economic blueprint. OWN CORRESPONDENT
The three-month programme by PPRIZ targeted Bulawayo residents sought to assess understanding of ZimAsset, seen by the Zanu PF administration as the panacea to the country's economic crisis.
Addressing various stakeholders on Friday in Bulawayo, PPRIZ director Samukele Hadebe said ordinary people had limited knowledge of ZimAsset.
Hadebe said the survey revealed that more needed to be done at grassroots level for ZimAsset to be fully understood and for it to achieve its intended goals.
"We realised that there has been not enough education about ZimAsset to ordinary citizens," he said.
"There were some people that have not seen the document, but the comprehension and appreciation was very high.
"People have reservations on implementation of the policy document and they believe that there is lack of political will to implement anything that is pro-people, let alone ZimAsset."
Hadebe said during the survey, many people queried the indigenisation law saying it was scaring away potential investors. He also said they raised issues of inequality and deindustrialisation of Bulawayo.
"Some people felt that deindustrialisation of Bulawayo was done deliberately, so they queried how then ZimAsset would be implemented," he added.
Hadebe said as an organisation, they had done their part to bring people together and foster development.
He urged other stakeholders in and outside Bulawayo to take a leaf from their work and educate Zimbabweans about government economic blueprints.
ZimAsset is the government's economic blueprint adopted from the Zanu PF 2013 election manifesto. It needs more than $20 billion it to be fully implemented.