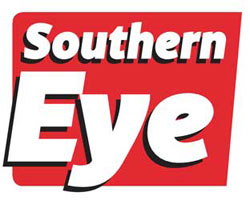 BULAWAYO — Sean Williams, Zimbabwe's top run-scorer in the ongoing one-day international (ODI) series against South Africa, has pleaded with his top order to take greater responsibility and put higher prices on their wickets.
Zimbabwe's top four have posted 120 runs among them across the two matches, just 14 more than Williams has scored himself in two innings, and the No 5 batsman wants them to leave him less of a rebuilding job to do and more of a platform.
"It's the second game I've come in the 12th over. The guys are a little bit loose upfront," Williams said. "It is a little bit upsetting because we played against Pakistan, who to me have got a really serious bowling attack, and we batted really well against them. Those guys are serious bowlers."
Williams is harking back to a year ago when Zimbabwe posted two totals of over 200 against an attack that has been hailed for its variety and managed one victory in a series they ultimately lost.
Defeats aside, Zimbabwe had better returns from the likes of Brendan Taylor, Hamilton Masakadza and Vusi Sibanda, who recorded a fifty each. He was expecting similar from his teammates this time, especially against what he stopped short of saying was a less challenging attack to face.
"Now, against the South Africans, no disrespect to them, but the Pakistani attack are really good and on a wicket like this, I feel chasing 250 against the South Africans is a game that we can say we clearly lost ourselves," Williams said.
Since that series, Zimbabwe have only played four ODIs against Afghanistan and an extended period without internationals in that format may be one reason the top order is floundering.
Another could be the urgency to get off to quick starts, which Williams cautioned against, but he clarified that neither a lack of net sessions nor the conditions should be working against Zimbabwe.
"It can't be training or anything because the guys are training really hard at the moment. I don't know whether its application or value of wickets. I'm not sure what's going on. Maybe the guys just need to bat more for time rather than trying to score too many runs upfront," he said.
"Taking pace out of the wicket is more for our advantage to take it away from the South African batsman, because that's what they want. They want the pace coming on. And we don't want to be bombarded with bouncers and short, quick stuff."
South Africa know that and have worked to exploit it despite an absence of pace or bounce. "We picked up a few weak areas among their top order. In the Test matches they didn't play the short ball that badly, but I picked it up in the ODIs that it's definitely an area where we can expose them a little bit," AB de Villiers said.
Williams was the one batsman who dealt with a barrage from Kyle Abbot and Ryan McLaren judiciously. He left most of the short balls sent his way, but pounced on a few of them and combined aggression with good placement, even if it was only for a single.
"I just felt that we weren't scoring enough runs and we weren't rotating the strike and I thought rather than just lying down and dying, I would try and keep the momentum going and try and score runs," he said. "It didn't work out."
At least not the way he would have wanted it too. Williams has played 64 ODIs since February 2005 and this is among his more consistent runs. He has scored three fifties in his last six matches and one 49, but a maiden century has evaded him. That's what he is after in the next few weeks.
"I feel like I am in form. A fifty is always nice to get, but a hundred is even nicer to get. I am still pretty upset that I haven't managed to press on.
I got fifty the other day and then threw it away straightaway. I got quite a bad ball and hit it straight up in the air," he said, referring to the short, wide Imran Tahir delivery he cut straight to point. Given the performances of the top order so far, Williams may yet get his opportunity to convert a start into a three-figure milestone. — Cricinfo
Related Topics