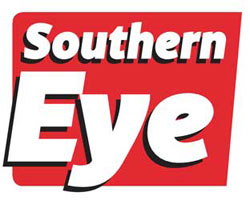 THE presentation of a report on the status of the country's borders, human trafficking and smuggling in the Senate last week triggered an important debate that the government needs to follow keenly.
An investigation by the Thematic Committee on Peace and Security revealed that the country's borders are porous.
The government is losing millions of dollars in potential revenue as smugglers have found an easy way of evading customs duty.
Scores of people also lose their lives trying to cross the border to South Africa or Botswana through illegal entry points.
Beitbridge senator Tambudzani Mohadi put the matter eloquently when she contributed to debate on the report last Thursday.
Mohadi's Beitbridge constituency bears the brunt of illegal immigration and the issues she raised are known by all and sundry, but the government often pretends they don't exist.
The media has reported countless times about gangs that operate at the Beitbridge border along the Limpopo River where they smuggle both people and contraband such as cigarettes.
South African police, almost on a weekly basis, arrest Zimbabweans in possession of cigarette contraband or explosives.
The fact that most of these illegal goods originate from the Zimbabwean side should be a cause for concern for security agencies.
Mohadi also raised an important point about how children are abandoning school to seek jobs on South African farms where they are abused. She said girls not only face abuse at the illegal crossing points, but also at the farms where they seek employment.
Some are forced into prostitution as a survival strategy after realising that things are not as easy as they are made to believe once on the South African side. The vicious cycle is not only confined to Beitbridge, but this is the case in other Matabeleland South districts that lie on the border with South Africa and Botswana.
Masvingo province also has communities on the border with South Africa that face the same scourge. Addressing the problem would require micro and macro interventions such as accelerated job creation and ensuring that every Zimbabwean who requires a travel document has it.
The government has to take the ongoing debate on the report by the senatorial committee very seriously.