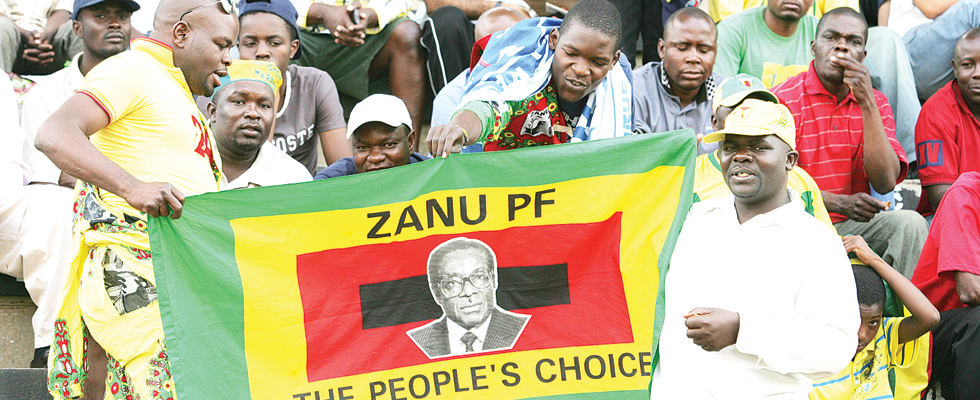 CRIMINAL activities and complaints of vote-buying by none other than President Robert Mugabe ahead of Zanu PF's congress in December epitomise everything that has gone wrong with Zimbabwean politics.
Zanu PF as the ruling party and party of liberation is not setting a good example as its scandals are piling up.
The chaos that characterised the youth league meeting had Mugabe worked up, but as usual he did not take action. Zanu PF's long-serving ruler doesn't seem to have answers to the malaise in his party and often resorts to threats.
The situation is deteriorating as the party prepares for the women's league conference that starts on Thursday.
Women's league boss Oppah Muchinguri on Monday told journalists that delegates from Manicaland, Mashonaland Central and Masvingo were being kidnapped by rival factions to prevent them from attending the conference.
The conference is largely expected to endorse Mugabe's wife, Grace, as the women's league boss.
Muchinguri said they had received reports of delegates being harassed by individuals seeking top posts at the forthcoming conference.
The league's elections, like those of the youth wing, have been marred by allegations of vote-rigging and cheating.
Sadly, this has come to characterise the national electoral system in Zimbabwe over the years and it is clear that the ruling party has played a role in nurturing this culture.
Mugabe should stop issuing idle threats and deal with the cancer in his party head on. Zanu PF leaders should not be made to accept that vote-buying and cheating is acceptable.
The president needs to weed his party of morally decadent leaders and stop them from propagating their dirty habits.
Zimbabwe's electoral systems cannot be cleansed as long as the ruling party of the day celebrates deceit and rigging in its internal systems.
Zimbabweans would be watching as the party inches closer to the December congress.
Related Topics