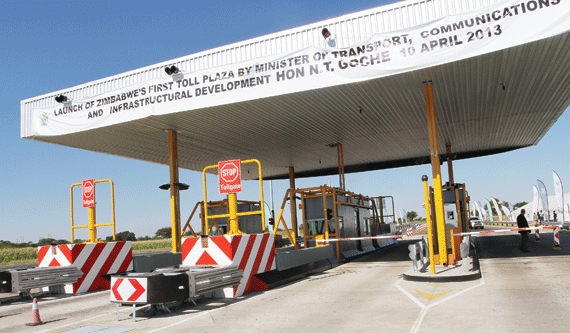 THE HIGH COURT yesterday ruled that there was nothing untoward about the recent 100% increase in toll fees announced by the government. SILAS NKALA/ CHARLES LAITON
Judge Justice Joseph Mafusire dismissed the urgent chamber application filed last Friday by Zimbabwe Lawyers for Human Rights (ZLHR) seeking to reverse the new fees.
ZLHR wanted the court to issue an order barring the Zimbabwe National Road Administration (Zinara) from increasing tollgate fees that came into effect last Friday.
In a judgment written by Justice Mafusire and handed down by Justice Francis Bere in Harare, Justice Mafusire said Transport, Communications and Infrastructural Development minister Obert Mpofu was within his powers to increase the toll fees.
The judge said it was the responsibility of the executive to decide how road construction, rehabilitation and maintenance should be funded.
ZLHR wanted a public notice issued on July 6 by Mpofu advising the public that tollgate fees would be increased to be suspended.
The lawyers also wanted the new toll fees to be declared null and void and to be set aside for want of compliance with the provisions of Section 68 of the Constitution as read together with Section 3 of the Administrative Justice Act.
ZLHR argued that the government increased the tollgate fees without consulting the general motoring public.
Mpofu's lawyer Advocate Farai Mutamangira said once the executive had made a decision it considered to be in the public interest any legal challenge to that decision ought to be premised on solid ground.
"Once the executive has decided that it is in the public interest to increase toll fees, one who comes to court challenging that executive decision must put out a very exceptional case, which was not the case in this matter," he said.
Advocate Lewis Uriri, Joshua Shekede, Dzimbabwe Chimbga and Givemore Madzoka represented ZLHR.