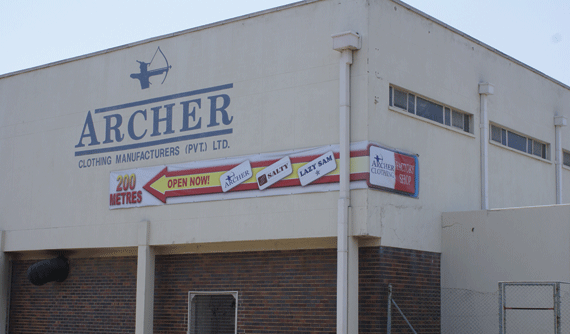 LASKER Brothers (Pvt) Ltd, a sister company to troubled Bulawayo textile firm, Archer Clothing Manufactures (Pvt) Ltd, has been put under liquidation amid revelations that the company owes more than $6 million to four creditors, Southern Eye Business has established. OWN CORRESPONDENT
The company was placed under judiciary management last year together with other 11 Bulawayo firms Polyfoil Zim Ltd, Ocean Park — t/a Tashas Supermarket (Pvt) Ltd, Paramount Motors (Pvt) Ltd, Lazen Burry Engineering, Impala Enterprises (Pvt) Ltd, among others.
Information obtained by Southern Eye Business indicates that Lasker Brothers owe about $6 558 810, 11 to three banks and the City of Bulawayo.
Philip Ndlovu of PNA Chartered Accountants has been appointed liquidator.
In a notice to creditors Ndlovu said a meeting to consider proof of claims would be held at the Bulawayo High court on July 23.
"To all creditors and members of Lasker Brothers (Pvt) Ltd, notice is hereby given that; the first meeting will be held at the high court on the 23rd of July at 2:30pm for the following purpose: Proof of claims," part of the notice reads.
Archer Clothing Manufactures, sister to Lasker Brothers, was itself placed under judiciary management in 2010 after being seriously hit by shortage of working capital, obsolete machinery, power challenges and cheap imports which remain major constraints crippling viability of industries in Bulawayo.
Presently liquidators of Archer are in full talks with Harare-based firm, Paramount Garments (Pvt) Ltd in attempts to rescue the firm, but the deal has been delayed by sharp differences among creditors.
As of July last year, more than 20 companies in Bulawayo have been put under judicial management while more than 10 others were facing liquidation.