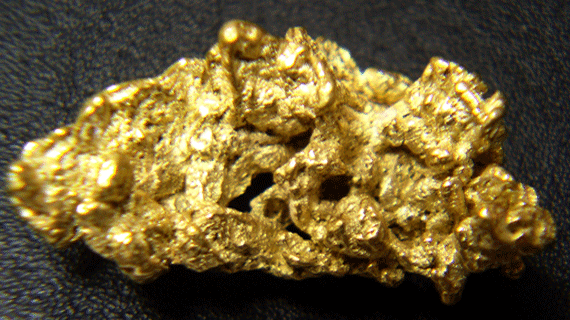 ZANU PF bigwigs in Matabeleland South have lost a fight with businessman Lovemore Sibanda over mining claims in Kezi after the mining commissioner issued him with a mining certificate in response to a High Court order.
RICHARD MUPONDE SENIOR REPORTER
High Court judge Justice Martin Makonese had ordered mining commissioner Florence Lindiwe Tusi to be incarcerated for 90 days for contempt of court after she had ignored an order compelling her to issue Sibanda a mining certificate.
Sibanda, the director of Plumtree Chiefs Football Club and Qalo Mining Syndicate, had through his lawyer Job Sibanda approached the High Court seeking an interdict barring Zanu PF bigwigs, who included MPs Madodana Sibanda (Gwanda North), Soul Ncube (Matobo South) and their supporters that are part of Ndabankulu Mining Syndicate, from mining at the claims in dispute.
Sibanda also wanted Tusi to issue him a mining certificate since he was the first to submit an application for registration before the Zanu PF chéfs tried to wrestle the claims from him.
The mining claims are situated in the Maphisa area of Matabeleland South. Judge justice Maxwell Munodawafa Takuva ruled in Sibanda's favour in April, but Tusi ignored the order forcing the businessman to return to court seeking a contempt of court order against her.
On hearing the matter on June 20, Justice Makonese sentenced Tusi to 90 days imprisonment, which was to be wholly suspended if she complied with the terms of the court order within 24 hours.
After reading the order, Tusi granted Sibanda the mining certificate within 24 hours giving him exclusive rights to the mining claims.
However, Tusi and the Zanu PF officials also filed applications for rescission of Justice Takuva's judgment and the matter is still pending.
In his founding affidavit, Sibanda on behalf of his Qalo Mining Syndicate said he had used his prospective licence on January 31 and identified the disputed claims and pegged them before proceeding to register them on February 3.
"On 5 February 2014, I personally attended at first respondent's (Tusi) offices to follow up on the mining certificate and registration of the claims.
"I was then advised by first respondent's officers that first respondent was under instructions not to issue any certificate in respect of the identified land for the time being. I was further advised to wait for further developments," Sibanda's affidavit read.
Sibanda said he was surprised at a meeting of miners in Bulawayo with officials from the Mines and Mining Development ministry on February 14 to learn that the claims he had pegged and applied for a mining certificate for had been awarded to Ndabankulu Mining Syndicate.
Sibanda then approached the High Court for redress arguing that the claims were registered on a first-come-first-serve basis and should therefore be registered to him.
The Zanu PF officials' mining syndicate filed opposing papers arguing that their certificate was not obtained through misrepresentation of facts or fraud, but after having satisfied the requirements of the mining commissioner.