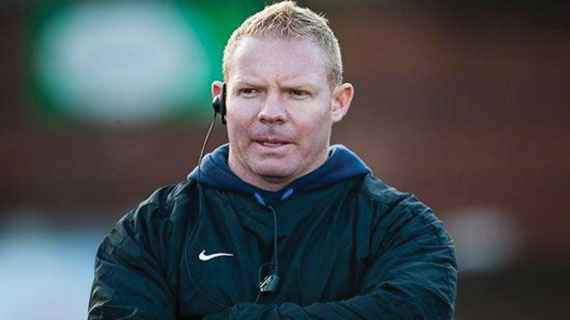 ZIMBABWE Rugby Union director of rugby, Liam Middleton, admitted the decision to go for posts instead of a bonus point fourth try during the 28-10 win over Kenya cost them an automatic ticket to next year's Rugby World Cup in England.
DANIEL NHAKANISO SPORTS REPORTER
The Sables needed a bonus point victory against Kenya to automatically qualify for the Rugby World Cup.
Having scored three tries already in the match, a fourth try for Zimbabwe would have guaranteed qualification regardless of the result from Namibia's final match against Madagascar.
However, the Sables' technical department made a costly decision towards the end of the match when they were awarded a penalty in Kenya's 22m line.
Instead of opting for a scrum or going for touch, which would have set up a line-out set piece, fly-half Guy Cronje went for the posts as had been directed by the technical team.
Considering the manner the Sables' pack of forwards had tormented the Kenyans in the match, they were almost guaranteed of coming out with something from the set piece.
The Sables paid the price for the decision as Namibia put on a clinical performance against Madagascar, whom they thumped 89-10 to secure the automatic ticket on superior points difference.
"The thinking was that if we didn't score from the line-out and Kenya scored or got a late penalty, we would have been out. In the context of things it was the wrong decision," Middleton, who was part of the Sables backroom staff in Madagascar as technical advisor, said while explaining the reason behind the decision.
"Those decisions can go either way and can be argued both ways, but in the context we felt it was the right thing. In the end Madagascar were just terrible. We were still in with a chance of automatic qualification if the points difference of that game was less than 53 points and no side had beaten them with a 53-point difference in the tournament. The guys were unbelievable. The players and the coaches did everything possible," Middleton said.
Zimbabwe who must now travel to Russia to meet the hosts in a play-off match on August 2, where the winner will face a home and away series against the winner of the second play-off between Uruguay and Hong Kong.
Meanwhile, despite the failure to secure an automatic ticket to next year's cup, Zimbabwe continued their upsurge on the International Rugby Board rankings, rising to position 23.
The Sables rose three places after their 28-10 win over Kenya, leapfrogging Namibia, who are now ranked 24th.
Zimbabwe's next opponents in the Rugby World Cup play-offs, Russia, are ranked 20th behind Uruguay (19) while Hong Kong is ranked 22nd in the world.