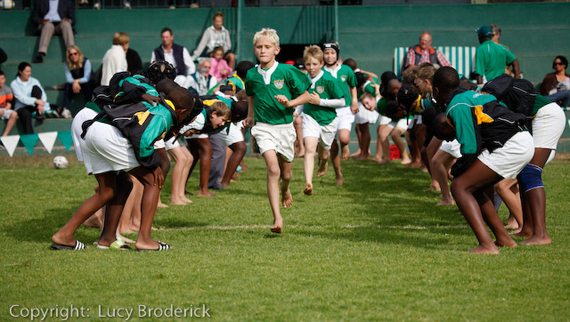 The Old Mutual Under-13 Young Sables made it two wins from three games in their Craven Week tournament in Durban, SA, yesterday.
SPORTS REPORTER
After having beaten Border Country Districts on Tuesday, the Zimbabwe team faced the Griffons.
Despite conceding two unconverted tries and a yellow card within 15 minutes of the first half, the Old Mutual U-13 Young Sables showed the same never say die attitude as in their previous match.
A try by Tanaka Mukanya and Tadiwanashe Kadziyanike, the latter being successfully converted by Rukudzo Munyeza, meant Zimbabwe went into half time 12-10 to the better.
The Griffons, however, scored two tries in the first five minutes of the second half, with one of these tries being converted.
Nataizya Chininga, however, crossed for the Old Mutual Young Sables in the 44th minute, which was converted by Munyeza.
Trailing by three points, the Zimbabwe team had the last say in the match with a Munashe Chaitezwi try in the last minute of the game, which was converted by Rukudzo Munyeza. The Old Mutual U-13 Young Sables were victorious in Durban 26-22 and are currently in second place on the tournament points table (other games were still to be played yesterday.)
Sponsor's Old Mutual are greatly appreciated for supporting this team.
Tomorrow the Old Mutual U-13 team will play their final match of the tournament before returning to Zimbabwe.