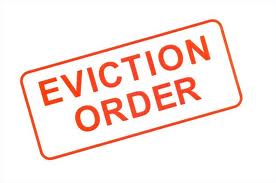 SCORES of Gwanda residents renting council houses in Old Jahunda suburb face eviction as the local authority seeks to flush out "illegal occupants" in a development that has caused panic. NQOBILE BHEBHE CHIEF REPORTER
Council owns 413 houses that are being rented out, but subletting has been rife. Council's health and housing committee chairperson Thulani Moyo yesterday told Southern Eye that letters of eviction were sent to several tenants.
"Council carried out an audit and realised that most houses are now occupied by people we do not have leases.
"The legal people are now in the United Kingdom, South Africa and even China," Moyo said.
"So the audit sought to establish who is occupying the houses, but was not meant to punish anyone. With 413 the houses we have, we will end up not collecting any rentals if we don't know those with council leases."
Moyo said council initially sent out letters appealing to the new occupants to forward their details to the local authority so as to effect name ownership change on their records.
However, Moyo said there was a low response as people were "afraid that they would be evicted".
"Due to a low response, we issued eviction orders which we expect people to comply with. Residents should know that council-rented houses are not passed on just like an inheritance," he said, adding that there was a council resolution backing the evictions.
New occupants were expected to start moving in on July 1. The affected houses were allocated to tenants under the Jahunda Township Redevelopment Housing Scheme.
Meanwhile, Moyo said there were about 11 000 people on the Gwanda Town Council's housing waiting list and the municipality had since applied for more land from the Lands ministry to ease the backlog.