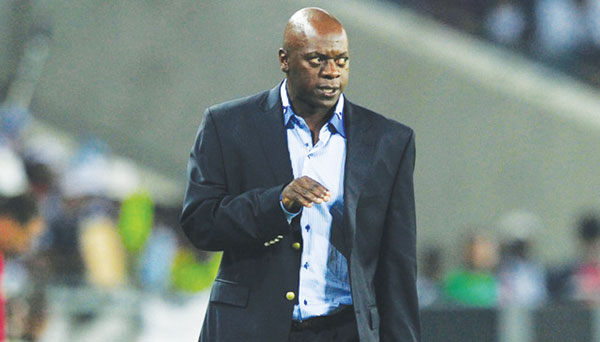 ZIFA high performance technical committee vice-chairman Gibson Homela insists he still wants Warriors coach Ian Gorowa to submit his coaching certificates and the report on the failed 2015 African Cup of Nations qualifying campaign by Friday.
TAWANDA TAFIRENYIKA SPORTS CORRESPONDENT
Homela — a Fifa instructor — is conducting the Caf A Licence coaching clinic currently underway at the Zifa village. The former Warriors and Zimbabwe Saints coach said yesterday Gorowa should still submit his certificates and report by the deadline he set after it was discovered he was the only one who had not submitted his certificates and report for a review by the high performance committee.
"Those comments by Gorowa are unfortunate. I really don't answer to this young man. I answer to Zifa. This is a task that I was assigned to by Zifa, but whatever he is saying I still need the certificates and the report by the deadline I set," Homela said adding it was Zifa's task to try and bridge the gap between him and the coach if he did not want to report to his committee.
Gorowa has stated that he does not report to the high performance technical committee, but to the Zifa chief executive officer.
He claimed he submitted his report on the Warriors 2-2 draw against Tanzania which ended Zimbabwe's interests in the qualifiers after they were booted out courtesy of a 2-3 aggregate defeat and that the second would follow.
He said he did not know why the high performance committee had not yet received the second report.
Gorowa, however, expressed disappointment with Homela whom he accused of showing interest in the Warriors of late when he has been quiet all along without giving his input.
The committee which met in Harare last week Wednesday to discuss technical aspects of all the national teams resolved to give Gorowa a deadline of July 4 to submit his report and certificates as all the other coaches had done.
The committee wants to look at the reports of all national team coaches including Mighty Warriors coach Rosemary Mugadza, so that they come up with recommendations after both teams failed to qualify in their respective assignments.