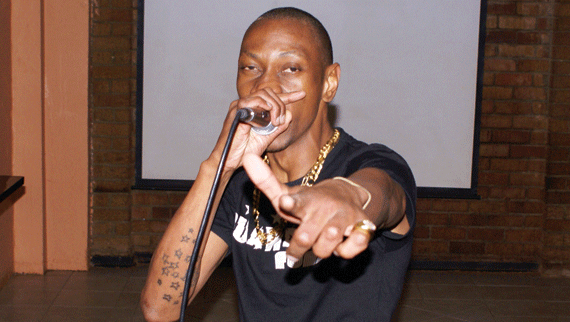 LOCAL hip-hop artiste Nicholas Muchinguri, aka POY, has released a sizzling music video for his recent single Dirty Game featuring Spinx.
SINDISO DUBE OWN CORRESPONDENT
The video produced and directed by Vusa Blaqs Hlatshwayo was released online last week.
The video which was filmed in Bulawayo portrays a gangster lifestyle-with a gang that tries to hunt down POY, but the gangster boss is betrayed by his own workers who advise POY to escape. Instead he chooses to stand up against the don.
"The video is far from the usual typical music videos which usually showcase artistes around models doing nothing. We intended to go beyond the norm and to set an exciting storyline," POY said.
Popular disc jockeys Mark Vusani and DJ Dash feature in the video and display exceptional acting skills.
"Dirty Game came after I learnt the hard way when I trusted a pastor with some money only to find out the pastor had run off with the money. So life is similar to a dirty game. You never know who to trust," POY added.
Blaqs the director and producer echoed the same sentiments with POY.
"It was a pleasure working with POY. He is a focused individual, so I had to up my game. The focus was on the storyline, that's why I chose simple locations. I'm happy with the outcome and with the great job that was put up by the cast," Blaqs said.
Dirty Game is currently doing well on ZiFM Stereo's Bulawayo Top Ten Chart show and Power FM school of hip-hop chart show.