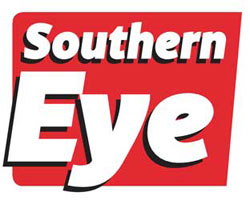 THE Environmental Management Agency (EMA) has said that Masvingo is the most susceptible province to veld fires owing to excessive rains that led to more grass growth. TATENDA CHITAGU OWN CORRESPONDENT
Speaking during a media tour ahead of the World Environment Day commemorations this week, EMA acting Masvingo provincial manager Somandla Ndlovu said the province had a higher veld fire risk compared to other provinces and they were on "high alert".
"We got so much grass from lots of rains we received. This will leave Masvingo more fire-prone than any other province countrywide as compared to last year when we were the least prone province which recorded low hectarege that got burnt," he said.
In 2013, about 19 000 hectares were lost in veld fires in Masvingo, which had the lowest figure, while Mashonaland West topped the table with 475 000 hectares going up in smoke.
The highest risk areas in Masvingo were pointed out as Gutu district, followed by Chiredzi and Mwenezi.
Ndlovu said they were increasing veld fire awareness campaigns ahead of the fire season from July 31 to October 31 when the grass would be very dry and conditions windy.
"Because our risk is high this year, we are making preparations for the fire season to reduce incidences of veld fires," he said.
"We have created district fire management committees and we will increase awareness as well as encourage presuppression measures like fire guards as well as fine those who flout the country's environmental laws."
Poachers, reckless smokers and farmers clearing land in preparation for the planting season have been identified as the main culprits in triggering veld fires that destroy vegetation, property, animal and human lives.