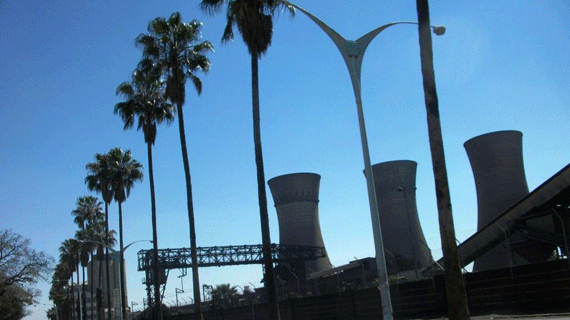 THE Environmental Management Agency (EMA) has threatened to shut down Bulawayo companies that fail to comply with an ultimatum that they stop discharging toxic waste into rivers.
MTHANDAZO NYONI OWN CORRESPONDENT
The government set up an inter-ministerial team to investigate the massive pollution of rivers in Umguza district on the outskirts of Bulawayo.
The team gave the companies fingered in the probe an ultimatum up to today to comply.
The companies had been ordered to install waste interceptors and pre-treatment plants to prevent the discharging of raw effluent into water bodies or face hefty fines from EMA or even closure.
EMA director of environmental management services, Aaron Chigona, said they issued out 37 orders to companies in Bulawayo and most of them were struggling to comply. He said the orders were issued to abattoirs, tanneries; funeral parlous, breweries, beverage makers, garages and service stations centres, among others.
"Five of those orders were to cease operations and the rest were for compliance," Chigona said.
"Funeral parlous and garages are 80% compliant whereas tanneries and beverage (makers) are 60%.  Abattoirs are 50% and the rest are still struggling and we are working closely with them.
"Those who do not show any signs of compliance will be forced to cease operations."
However, he could not be drawn to disclose which companies were failing to adhere to the order.
According to a report by the inter-ministerial committee, companies that were found to be polluting Umguza River and its tributaries were Delta Beverages, Schweppes, Ingwebu Breweries, Colcom, Cold Storage Commission, Treger Kango and United Refineries, among others.
Bulawayo City Council and industries are reportedly discharging 35 million litres of raw sewage and hazardous effluent directly into the Umguza catchment area per year.
The effluent has been linked to the incidence of serious child diseases and cancers in adults.
Tanneries discharge heavy and poisonous fluids and chemicals such as arsenic, chlorium, sodium chloride, organic solids, dyes and paints.
The substances are harmful to human, animal and aquatic life when discharged directly into the environment. Service stations, premises of transport operators, garages and car repair workshops were discharging oil, grease and silt into the environment, thereby polluting underground water.