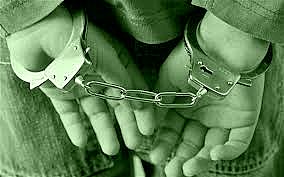 JOHANNESBURG – A Zimbabwean was arrested on Friday on Madiba Street for allegedly being in possession of a fake ID.
Department of Home Affairs director of fraud prevention and detection, Nora Pitsi, said it was unclear how the man had obtained the document.
The owner of the document had lost it, but was able to track down the fraudster who had assumed his identity, but replaced his photo.
Pitsi said the owner convinced the fraudster to return it and then tipped off the department. Pitsi said the Zimbabwean had been under the impression that the owner of the document would offer him a job as a reward, but was arrested with the document in his possession.
Pitsi said the owner was one of many South Africans who had fallen victim to identity theft.
She said an investigation was under way to determine if the foreigner was part of a wider network and advised the public to take better care of their documents to avoid being victims.
– Pretoria News Weekend