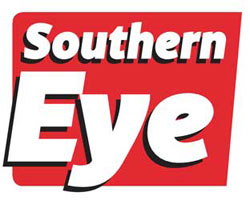 WORKERS at Engen Garage in Gwanda have accused management of prejudicing them by deducting money from their salaries on false accusations of shortfalls.
MTHANDAZO NYONI OWN CORRESPONDENT
The garage is owned by Gwanda North MP Madodana Sibanda of Zanu PF. Workers, who spoke to Southern Eye on condition of anonymity, accused management of underpaying them. They also alleged that the garage's assistant manager Sihle Ncube had a tendency of abusing and embarrassing them in front of clients.
"We are sick and tired of the behaviour exhibited by management. Ncube is inefficient and when she makes some account mistakes, she places the blame on us.
"We have tried talking to the owner Sibanda, but it seems he too doesn't have time for our concerns. We can't continue paying for Ncube's mistakes," one worker said.
"If Ncube accuses you of cashing money with a shortfall, say of $50, she deducts $100 from your pay, making it virtually impossible to survive with such constant monthly deductions. We are failing to pay rentals and schools fees for our children because of Sihle's negligence," another worker said.
They said they were meant to earn $300 a moth each, but due to Ncube's poor management, they take less than half most of the time.
They said one worker was once accused of a having $60 shortfall and went for some months without pay. Contacted for comment, Sibanda said he was not aware of the allegations workers were levelling against management, but promised to look into the issue.
"I don't know what you are talking about. Why didn't they approach me instead? Will Southern Eye help them? However, I will look at the issue," Sibanda said.