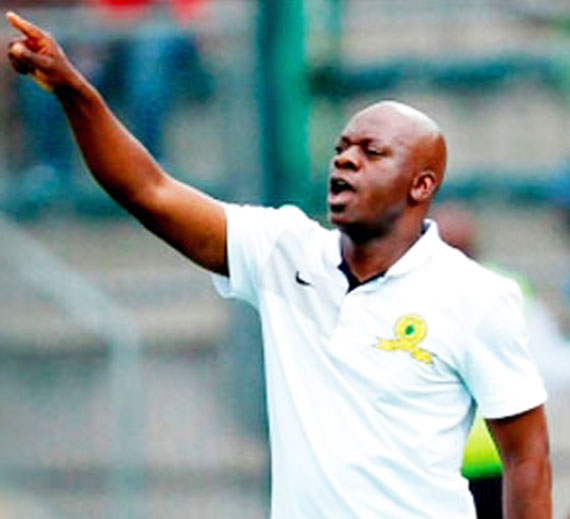 WARRIORS coach Ian Gorowa is yet to submit a report to Zifa on the Warriors' defeat to Tanzania which knocked them out of the race for the 2015 African Cup of Nations finals in Morocco.
TAWANDA TAFIRENYIKA SPORTS CORRESPONDENT
The football mother body had asked the coach to prepare a report and submit it to Zifa for a review by the high performance technical committee (HPTC).
The Zifa sub-committee is expected to convene in Harare today to review the Warriors exit from the continental qualifiers. Gorowa's report was expected to touch on the African Nations Championship tournament, the qualifiers preceding the tournament and the friendly matches played since last year.
Zifa communications manager Xolisani Gwesela, however, said Gorowa was not in the country and had not yet submitted the report by yesterday.
Chairperson of HPTC, John Phiri, a Zifa board member, said they would continue with their meeting even in the absence of a report from the coach.
"We will be meeting tomorrow (today). We have got a number of issues to discuss about national teams including women's football, so we cannot fail to hold the meeting simply because there is no report from the coach. But if you check with the Zifa CEO (chief executive officer) they should have it. By the time we meet tomorrow (today) I am sure the report will be available," Phiri said.
The Warriors were defeated 2-3 on aggregate by Tanzania after they went down 0-1 in Dar es Salaam in the first leg, before being held to a disappointing 2-2 in the reverse encounter at the National Sports Stadium.
The Warriors had been expected to beat the Taifa Stars and progress to the next round in which they had been scheduled to meet neighbours Mozambique for the right to play in the group stages in Group E comprising 2012 African Champions Zambia, the Cape Verde and Niger.
The committee, will carry out an audit of the entire technical structures, and pass its recommendations to the Zifa board, which will make decisions going forward.
Zifa technical director Maxwell Takaendesa Jongwe — appointed recently to that post — is part of the committee.
The committee includes Misheck Chidzambwa, Gibson Homela, Cosmas "Tsano" Zulu, Charles "Raw Meat" Sibanda, Caf referees' instructor Wilfred Mukuna and junior soccer coach Bheki Nyoni.
The committee had been scheduled to meet two weeks ago, but postponed as some of the Zifa bosses were in Brazil for a pre-World Cup Fifa conference.