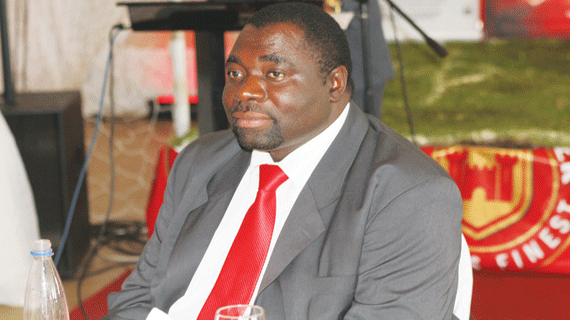 PREMIER Soccer League (PSL) chief executive officer Kenny Ndebele has taken a swipe at local authorities for failing to plough back into football.
Brian Nkiwane Staff reporter
On Friday during the Chapungu v Harare City match which was screened live on Supersport 209 channel Ndebele expressed his disappointment.
"From the look of things local authorities who in most cases make a killing from football by charging exorbitant charges for the use of stadiums have actually shown us that they cannot plough back into football. Just look at the state of the pitch on television where Chapungu is playing Harare City! Anyone sees that the state of the pitch leaves a lot to be desired," Ndebele fumed.
He added that as an association, they had expected local authorities to improve stadiums as a way of ploughing back into football which is contributing immensely to their coffers.
"Truly speaking what do we want to show people from other countries? At times we end up seeing that some of these venues are even not ready to host live match coverage. We have had problems with markings at Gwanzura. In most cases, the pitch is attended to with all the teams having arrived and you would then ask yourself whether local authorities are not making enough from football. They should prioritise this area as such pitches also cause injuries to players which we are supposed to protect."
A similar problem has also been witnessed at Sakubva Stadium in Mutare.
Meanwhile, Ndebele confirmed that their first trial of electronic ticketing went on well and they will this week go on to use other products from those whose tender were successfully approved.