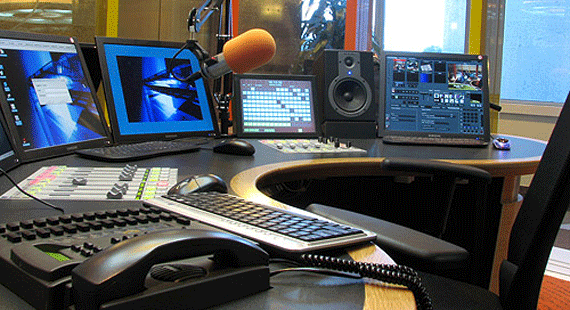 THE lawyer representing Kwekwe's community station Radio Kwelaz, Valentine Mutatu, has accused the police of using a non-existent law to halt its operations and confiscate studio equipment. BLESSED MHLANGA STAFF REPORTER
In a letter dated June 18 and delivered to the officer-in-charge of the law and order section on Wednesday, Mutatu accused the police of quoting a law that does not exist in seizing Radio Kwelaz's property.
"In your search and seizure you produced a defective search warrant. . . purportedly issued in terms of Section 54(1) (a) of the Criminal Procedure and Evidence Act (Chapter 9;07). We must hasten to state that the said chapter does not exist in the said Act. We therefore suspect you are using an Act belonging to another jurisdiction," Mutatu wrote.
He said although he protested the illegal search warrant, he was not able to physically stop the eight-member police team accompanied by three State security agents from searching Radio Kwelaz and seizing property.
Police raided Radio Kwelaz offices on June 17 on suspicions that it was illegally broadcasting and had subversive material in its possession.
They also blocked Radio Kwelaz staff from accessing the studio until the Postal and Telecommunications Regulatory Authority of Zimbabwe (Potraz) and the Broadcasting Authority of Zimbabwe (BAZ) had ascertained if the studio equipment was being used for broadcasting. They seized laptops and 1 223 CDs, which Radio Kwelaz is now demanding back through its lawyer.
A three-member team comprising technicians from Potraz and BAZ visited the studio yesterday morning to conduct investigations and later allowed Radio Kwelaz staff to resume work.