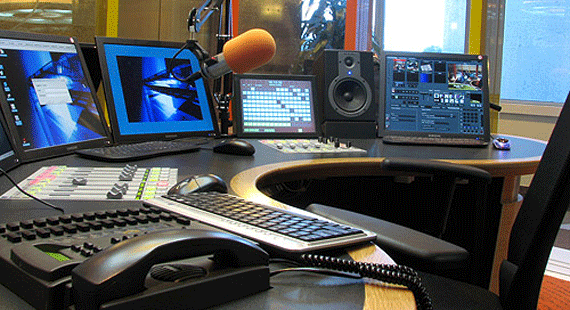 EIGHT police officers backed by three members of the dreaded Central Intelligence Organisation (CIO) yesterday laid siege on a community radio initiative in Kwekwe and confiscated CDs, personal laptops and computers of staff members.
BLESSED MHLANGA STAFF REPORTER
The cops, armed with a search warrant, raided the offices of Radio Kwelaz along Robert Mugabe Way around 11am searching for "subversive material" for close to two hours.
Radio Kwelaz lawyer Valentine Mutatu, who was present during the raid, dismissed it as nothing, but pure intimidation tactics by the police and CIO operatives. "They are here with this vague search warrant and they can't even tell us the offence which my clients have committed. They have simply said they are calling experts from Harare to see if any offence has been committed," he said.
Mutatu told our sister paper News Day that his team was still compiling an inventory list on what the police had seized from Radio Kwelaz offices, but journalist Irene Kalulu confirmed that her personal laptop had been taken seized during the raid.
The police also wanted to dismantle studio equipment, which includes mixers and a DBX, left after failing to operate the advanced technology.
Radio Kwelaz has been operating the studio equipment for the past three years recording CDs and distributing them to its members only.
Police arrested members on allegations of broadcasting without a licence last year.