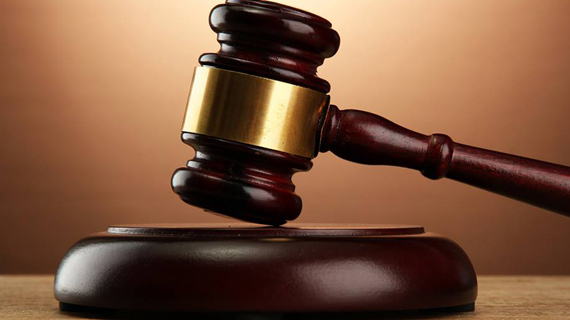 A SUPPORT UNIT policeman was embarrassed by a Zvishavane magistrate who lashed at him for bringing the State into disrepute by appearing in court for his maintenance case in uniform.
ALLIEWAY NYONI OWN CORRESPONDENT
Magistrate Sangster Tavengwa had no kind words for the constable who was charged with defaulting on his monthly maintenance.
"You don't know how serious it is to stand in the dock in police uniform. You are an embarrassment to the State considering that you are a police officer although I have removed all your shoulder titles (rank) for you to stand in that dock," Tavengwa said.
"That uniform is not yours. It belongs to the State and what worries me most is that a man like you is being charged for not supporting your own children."
It was the State's case that the accused constable had been ordered to pay $95 maintenance from October 2013 that was to be deposited in a given bank account for the upkeep of his two children he deserted in Zvishavane.
The accused paid the first two months before defaulting from December to May saying his new wife made withdrawals while he was away on a tour of duty at the Chiadzwa diamond fields. The debt accumulated to $475 and the court issued a warrant of arrest against him.
Tavengwa initially ordered the cop to pay all outstanding arrears saying the police had been paid.
"As you all know we have all been paid (civil servants). Run to the bank now and withdraw all your money and give this woman (ex-wife) all the outstanding dues," Tavengwa said.
The cop pleaded with the court saying his wife had already withdrawn all the cash in his account.
Tavengwa then ordered him to pay half of the amount while the remaining half should be deposited into the complainant's bank account later this month.