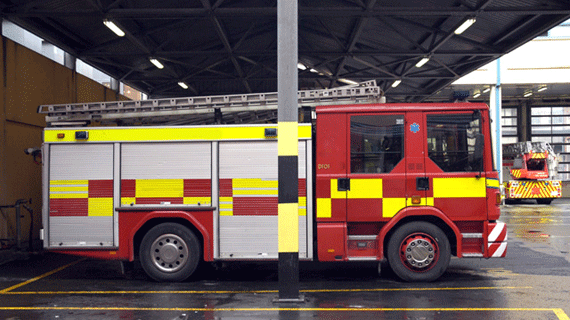 BULAWAYO has in the past few weeks witnessed potentially catastrophic fires that have put the emergency services to test.
The latest fire was at Kensington Flats in the city centre where an apartment was burnt down on Sunday. In the past there were complaints that the Fire Brigade took too long to respond and at times arrived at the scene without water.
The allegations were repeated during Sunday's incident, but the chief fire officer Richard Peterson dismissed them as untrue. It was the quick reaction from the Fire Brigade that prevented the whole building from catching fire.
Fire that broke out at a fuel service station last week was also quickly put out preventing serious damage had it spread to underground tanks.
The reasons for the increase in the number of fires in the city are varied and include, among others, the erratic electricity supplies and negligence. This means that the city's emergency services have to be up to the task and it is in this light that we welcome the move by the Bulawayo City Council to build an additional fire station.
Bulawayo currently has four fire stations located in Famona, North End, Nkulumane and Nketa. However, the city's population is expanding every year with new suburbs being added on and existing ones expanding. Peterson told Southern Eye on Monday that they had already identified a site at Luveve Clinic to put up a temporary base.
The development would see the emergency services moving closer to the people who need them the most and it would reduce reaction time. Peterson made the announcement at a time the Bulawayo emergency services department is sharpening its skills under the tutelage of British firefighters under Operation Florian.
The delegation of 14 firefighters is travelling with eight students from the University of Central Lancashire. Operation Florian has made an immense contribution in the strengthening of the Bulawayo Council's fire brigade and it has to be commended.
In 2013, the organisation donated four fire engines and equipment worth more than $1 million. The city's disaster preparedness is already one of the best and the reaction to these recent fire incidents is testimony to that.