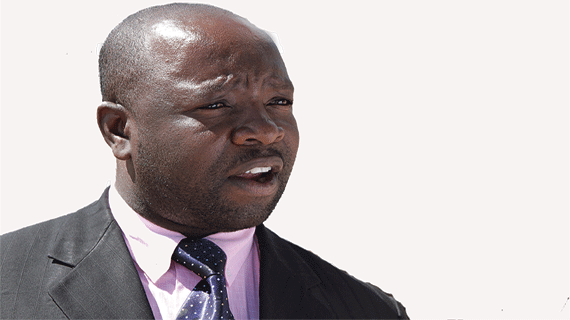 ABOUT 100 workers at Bikita West MP and businessman Munyaradzi Kereke's Rock Foundation Medical Centre have filed a High Court application seeking their company to be placed under provisional judicial management citing failure to settle a $5 million debt owed to creditors. PHILLIP CHIDAVAENZI SENIOR REPORTER
The institution's account has since been garnished by the Zimbabwe Revenue Authority, among other creditors.
In papers filed at the High Court on Friday under case number 44425/14 by Sylvester Mufudza and 92 other workers through their lawyer Kiven Musona, employees argued that the medical centre was "facing financial problems such that it has completely failed to meet its obligations and dues" and could only be resuscitated if placed under judicial management.
"Applicants submit that there is reasonable possibility that if the company is placed under judicial management, it will be enabled to pay its debts or meet its obligations and become a viable business concern," Mufudza said in the application which was made in terms of section 300 of the Companies Act Chapter 24:03.
He said part of the reason why Rock Foundation Medical Centre had been unable to meet its financial obligations was that it was owed over $2 million by several debtors.
Although the hospital was still trying to generate new business and consequently create streams of income, the applicants argued, it would only be able to ride over the financial storm if placed under judicial management.
"It is just and equitable that respondent be placed under provisional judicial management as the welfare of its workers and their dependents together with those of other creditors will be guaranteed," Mufudza said.
"Further, it will redirect forces on growth and expansion of business instead of a constant battle for survival against each creditor."
The institution has over 100 employees who risk being thrown out into the streets should the company collapse, thus the need to secure a lifeline through judicial management.
"Consequently, it is in the best interests of the owners, employees, creditors and society as a whole that respondent be placed under provisional judicial management," Mufudza said.
The workers proposed that chartered accountant Shepherd Chimutanda of STC International Certified Chartered Accountants be appointed provisional judicial manager.
In a letter to Musona attached to the application, Chimutanda confirmed that he was willing to preside over the resuscitation of the troubled Rock Foundation Medical Centre.
Kereke, a former adviser to former Reserve Bank of Zimbabwe governor is alleged to have been paying the employees in "bits and pieces".