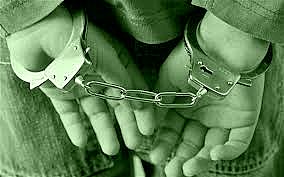 TWO traffic cops stationed at Nehanda Police Station in Gweru were yesterday arrested for having extra cash suspected to have been illegally induced from motorists while manning a roadblock in Mkoba. OWN CORRESPONDENT
The Midlands provincial police spokesperson Inspector Joel Goko said they were not aware of the incident.
"I heard different individuals asking about the matter and I enquired from Mutapa Police Station, but they were not aware hence we will make further investigations at Nehanda Police Station over the matter," Goko said.
However, sources said one Constable Moyo and Constable Tswatswa were arrested after being found in possession of $95 following a routine spot check by their superiors from Gweru Urban District. The two were arrested by one Superintendent Mongo and Assistant Inspector Mutsindikwa and were locked up at Nehanda Police Station while investigations are being conducted.
It is alleged the accused officers were arrested at Mkoba 12 turn-off where they were part of a roadblock team that included Constable Marahu and Constable Matende from Nehanda Police Station and other officers from Monomotapa Police Station.
Mongo and Mutsindikwa are said to have arrived at the roadblock unexpectedly following a tip-off and conducted a body search. They recovered an extra $95 above the amount recorded in the ticket book from Moyo and Tswatswa and immediately arrested them.