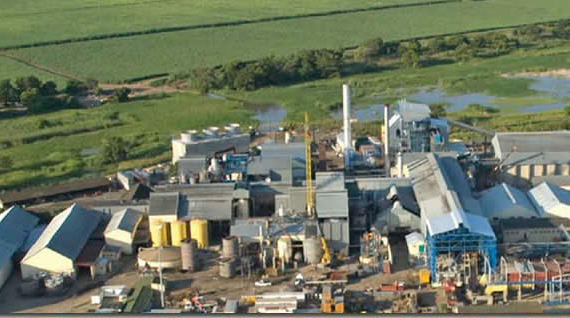 YESTERDAY this newspaper reported an incident in Masvingo in which more than 200 war veterans invaded Tongaat Hullets sugar Estates, a property owned by a Johannesburg Stock Exchange-listed blue-chip company.
Police were reportedly at hand to thwart the invasions of the foreign held sugar estate. The incident comes hardly a week after the government made an undertaking it would protect all properties covered under bilateral agreements.
Last week marauding thugs masquerading as black economic activists brutally axed Malcolm Francis and his daughter, Catherine, at their Guruve farm.
Catherine died of her injuries the same day of the attack while Malcolm succumbed to injuries on Tuesday night, throwing the remaining few farmers into fresh turmoil reminiscent of 2000, the height of the land invasions when President Robert Mugabe sought to reinvent himself following the advent of a united MDC.
As of late yesterday the country's law enforcement agents were still to account for the murderers suspected to be political agent provocateurs salivating to take over the Francis farm.
And all this comes hardly a month after Mugabe appealed for direct foreign investment during his official opening of the 55th edition of the Zimbabwe International Trade Fair.
With the economy in sixes and sevens more than a year after the new Zanu PF administration, the lawlessness displayed at the Tongaat Hullets sugarcane estate and the brutal murder of the Francis family does not augur well for the revival of the country's comatose economy. Literally, we are shooting ourselves in the foot. No sane investors would happily pump his or her cash into a country where lawlessness prevails.
The government is currently trying to court international investors and paint a climate of investment security.
While it is undisputed that Mugabe's land reforms have created more than 300 000 new farmers, among them highly successful black tobacco and maize farmers, some citizens appear content in ensuring that Zimbabwe remains a pariah state if not a banana republic where lawlessness prevails.
Farmers continue to be evicted despite presidential proclamations that the land reform programme is now complete while others are having their crops reaped by third parties, who have not had anything to do with the financial investment or growing of those crops.
Surely 14 years after the first farm invasions this lawless should stop.