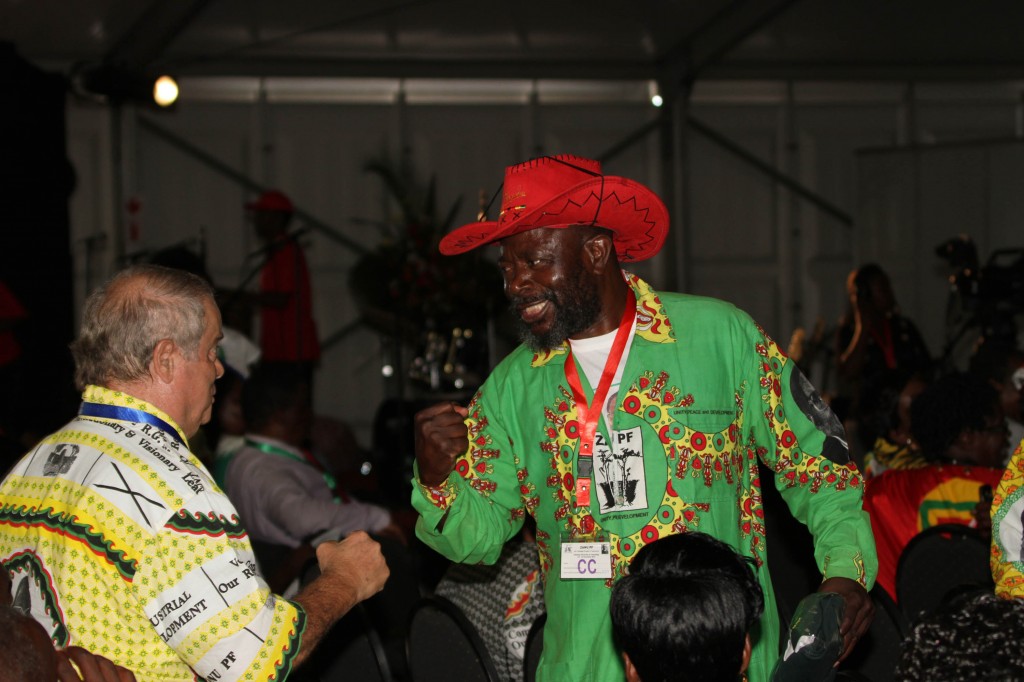 SPEAKER of Parliament, Jacob Mudenda, Tuesday cut down to size Zanu PF Buhera South legislator Joseph Chinotimba after he had raised a point of order which was not relevant, interrupting Kuwadzana Member of Parliament, Lucia Matibenga. MOSES CHIBAYA OWN CORRESPONDENT
Chinotimba raised a point of order and was given an opportunity to express himself and to the surprise of everyone the point of order was irrelevant.
"Mr Speaker, Sir, Point of Order yangu ndeyekuti honourable (Prosper) Mutseyami varikunditi chinja chinja (My point of order is that honourable Mutseyami is saying to me change change)," Chinotimba said, waiving his hand before he was jeered by almost everyone in the house including his fellow Zanu PF legislators.
Chinja is a slogan that is used by MDC members at party rallies to encourage supporters to change Zanu PF rule.
Mudenda reminded Chinotimba that one of Parliament's standing orders is that MPs must conduct themselves in the highest degree of respect and "that is why we are called honourables".
"Honourable Chinotimba, a point of order is raised on the subject matter and not on gesturing and that gesturing may mean several things. So let us not demean ourselves," he said.
MDC-T MP for Bulawayo East, Thabita Khumalo, told Chinotimba to stop being childish.
"We are debating a serious issues here. Go to crèche," she said angrily.
Legislators were debating the Trafficking in Persons Bill that later passed through the National Assembly despite opposition by MDC-T legislators that there was need to consulting the public.
Meanwhile, Harare West MP Jessie Majome who is also the chairperson of the parliamentary portfolio committee on Justice, Legal and Parliamentary Affairs, presented a report on the findings of the eight public consultation meetings on the Electoral Amendment Bill.
"Elections, which must be held regularly and referendums, to which this Constitution applies must be (a) Peaceful, free and fair; (b) Conducted by secret ballot; (c) Based on universal adult suffrage and equality of votes, and (d) Free from violence and electoral malpractices," part of the recommendations reads.
The committee said the State must put in place all appropriate measures, including legislative measures, to ensure that effect is given to the principles set out in subsection (1) and in particular, must ensure that all eligible citizens, that is to say the citizens qualified under the Fourth Schedule are registered as voters and ensure that every citizen who is eligible to vote in an election or referendum has an opportunity to cast a vote, and must facilitate voting by persons with disabilities or special needs.
The committee added that the State must ensure that political parties and candidates contesting an election or participating in a referendum have reasonable access to all material and information necessary to participate effectively, and provide all political parties and candidates contesting an election or referendum with fair and equal access to electronic and print media, both public and private and ensure the timely resolution of electoral disputes.
The committee regretted disruptions that occurred at three of the public hearings almost amounting to contempt of Parliament.