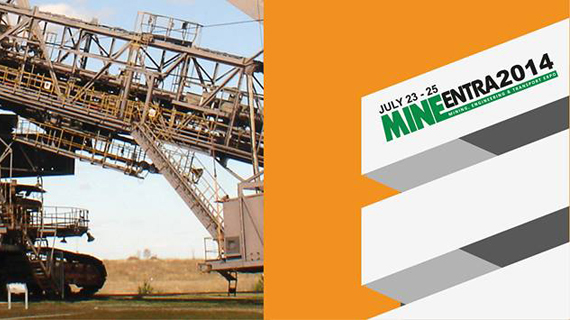 BUSINESS lobby groups have urged local companies to take advantage of the forthcoming regional mining, engineering and transport (Mine-Entra) exhibition to showcase their products, saying it could assist in the industrial revival of local firms and economic growth.
MTHANDAZO NYONI OWN CORRESPONDENT The Zimbabwe International Trade Fair will be hosting Mine-Entra from July 23 –25.
It is a specialised international exhibition which caters for the mutually compatible sectors of mining, engineering and transport and their associated industries. The showcase is only open to traders and business visitors.
Chief executive officer of Association for Business in Zimbabwe, Lucky Mlilo, said mining in Zimbabwe was key to economic recovery hence companies especially in Bulawayo, should come in numbers and showcase their products.
"We encourage companies to participate because mining is one of the economic pillars that contribute to the economic growth of the country. The event is quite important and companies should not miss such opportunities," Mlilo said.
Affirmative Action Group Matabeleland Chapter president Roy Sibanda urged new players in the mining and agriculture industry to come and exhibit.
"We know that mining in Zimbabwe is our salvation. Mining and agriculture are pillars of economic growth, so companies should go there in numbers and they can meet prospective investors," Moyo said.
"We call upon small-scale miners and those already in mining industry to come and showcase their products," he added.
Confederation of Zimbabwe Industries Matabeleland Chapter president Busisa Moyo echoed similar sentiments.
He added that firms should explore what other companies, especially from outside Zimbabwe, are offering. He said such events encourage business networking and interconnectedness which is very vital for Zimbabwe at the moment.