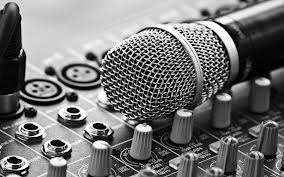 THE Zimbabwe Music Rights Association (Zimura), with assistance of the police, has launched a blitz on unlicensed disc jockeys (DJs) and dance groups under an operation codenamed "Operation Produce Authority". SHARON SIBINDI OWN Correspondent
Zimura, with police on tow, on Saturday raided several night clubs and joints in Bulawayo demanding licences for DJ and artistes that were performing, among them dance groups, amid revelations the bulk of artistes contracted by night clubs are unlicensed.
In the past few months, Zimura has been educating night clubs, bars, sports bar owners and managers about the need to engage licensed dance groups and DJs.
Zimura regional boss Clarence Garura confirmed they raided a number of joints during the past weekend, warning that further raids were planned as the operation was still going on.
"The purpose for these raids is to try and remove the decks from all the unlicensed DJs and dance groups. As much as we license all other premises that play music in the public, in the same way DJs and dance groups make their money through the music they do not compose. The musicians themselves should get a share too from the use of their music," he said.
Garura said they had managed to net four night clubs in Gokwe and 14 DJs and four dance groups in Bulawayo. According to Zimura, there are a total of 56 licensed DJs in Bulawayo and six licensed dance groups.
"Late last year, we called a meeting for the DJs and dance groups and they came in their numbers. We also invited the police. We had to explain copyright laws to them," he added.
He said the licensed DJs responded well and agreed to form the Bulawayo Professional DJs' Association led by Mthokozisi Ncube.
"As much as we appreciate the value and creativity that DJs and dance groups are giving the music industry, they also ought to remunerate the music composers by obtaining music copyright licences from Zimura. The Copyright, Neighbouring Rights Act Chapter 26:05 is very clear on premises that cause public performance of music without the authority of the owner of copyright," he added.
He said the raids were still going on countrywide.
"We don't want the music to stop, but we will make sure that all premises and individuals that perform music in public are licensed so that the composers of music get a fair share of any earnings," he said.