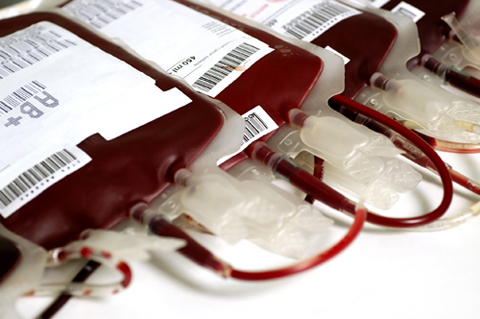 NATIONAL Blood Service Zimbabwe (NBSZ) chief executive officer David Mvere yesterday told legislators that his organisation was forced to charge cash up front for supply of blood products to remain afloat after experiencing a near-collapse last year. PHILLIP CHIDAVAENZI SENIOR REPORTER
Mvere told the Parliamentary Portfolio Committee on Health chaired by MDC-T legislator Ruth Labode, that they sold a unit of blood to health institutions at $133 before major health centres put their own price mark-ups, pushing the prices to between $194 and $200 per unit.
"The hospitals put a mark-up. They don't tell us what (how much) they put, but they have to raise the charges to cover matching costs.
"We demand payment up front because we nearly collapsed last year. We failed to pay our salaries for between two and three months and up to date, we haven't paid bonuses for 2013," Mvere said.
His remarks were in response to legislators' concerns that blood was being overpriced.
Mvere revealed that hospitals owed them $1 million for blood, adding that although they received free blood from donors, they incurred costs in preparing the blood to ensure it was free from HIV 1 and 2, Hepatitis B, Hepatitis C and syphilis.
"People have a misunderstanding why they are charged for blood.
"Of course, you must understand that if you want blood, you can't just take it and give it to someone. It must be tested and stored," he said.
"If you want water, you can still go to Manyame and get it. But what does the city do?
"It must create dams and employ engineers to do all the tests. It costs money.
"The infrastructure is expensive and you pay for it. That's the same thing as blood. It's totally free but the process costs money." Transfusions, he told the committee, were done following birth complications (40%), during treatment of children (25%) and surgery and trauma (35%).
He added that people who had donated blood over 10 times accessed it for free if they, or any member of their immediate families required blood transfusion.
Mvere told the committee that due to financial challenges, the NBSZ was struggling to pay its statutory obligations and owed the Zimbabwe Revenue Authority, Old Mutual, National Social Security Authority and foreign suppliers a combined $974 000.