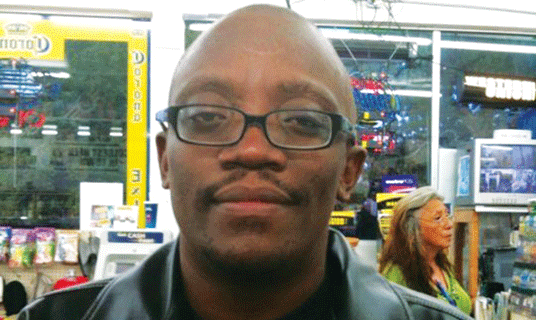 "IF you can't visit the Web, the Web can be brought to you."
Recently when I was at Inyathi Mission School on parents visiting day, I was impressed that at least they have 18 working computers in their lab and more could be done to develop a curriculum that will teach the pupils practical skills like web design, networking, graphic design and more.
Naturally, for this to take off there is need to first train the teachers for them to understand the changing landscape of education with use of technology — one of which is libraries that I discuss below. The word e-library and digital library will be used interchangeably in the document.
The challenges that ICT development faces in Africa have to be tackled at the same level at which they occur. The digital divide is set to widen even further if we don't take it upon ourselves to come up with specific solutions for our specific challenges.
Zimbabwe boasts the status of being the most literate country in Africa, but nothing suggests our ability to sustain that status from an ICT point of view at least. The world is a global village and adoption of practical and relevant ICT policies by Africans for Africa is the only way the digital gap will be addressed.
African countries basically face a number of hurdles in order to roll out effective computing technologies to the general population. Roll out issues and challenges include:
Cost of computers and equipment (forex), Inadequate access technologies (telephone lines and wireless), Poor international bandwidth, Regulation, ICT illiteracy on decision and policy makers, Brain drain, Skilled manpower.
With this in mind, it is therefore pretty obvious that lack of access to technologies and cost of equipment remains the greatest stumbling block for effective national ICT roll out.
Digital library — e-Library The digital library concept discussed below must be viewed inter alia a rugged national ICT policy. The full benefits of the concept cannot be realised if not viewed a national ICT perspective. It can be part of a national ICT portion of the whole game plan.
It is a cost effective way of empowering ordinary people with information on their finger tips. We are no longer in the stone age.
Let not the power utility (Zesa) outages distort the reality of where we are and where we seek to go. I know some readers will naturally ask a valid question like: "We have electricity outages in Zimbabwe, how will that digital library function?"
It is that kind of thinking that we need to eliminate from our minds. Lack of information is one Africa's greatest foes. Don't we have abundant fertile land, but are importing food at the same time?
Do we not have thousands of farmers who don't know what to grow, how to grow it and when to grow it? Do they have access to information on how to create a simple water well, powered by a mule, to siphon water to water their vegetables? Lack of information is dangerous.
This is just one example on why the provision of accurate information to farmers is not an option but a must, if the land is to be put into any good use.
I am no agricultural expert, but I sure know how to populate a digital library with solid instructions on how to design an irrigation system with complete diagrams and measurements!
The concept of a digital library is NOT a new concept.
National University of Science and Technology (Nust), based in Bulawayo, long deployed an e-library in Zimbabwe using Greenstone software.
On this digital library, materials like past examinations papers, e-books, Nust forms, Zimbabwe health issues etc have been put together by the Nustone team.
The digital library is accessible by Internet. This document seeks to discuss ways to bring such digital libraries to places with NO Internet connection!
Here I seek to provide information on the adoption of digital libraries in Zimbabwe. Bear this in mind when going through this document that I am not discussing a new technology but an existing one that you probably use on a daily basis .
Why an e-Library? As I have summarised above, one of the greatest challenges that besets ICT progress in Africa is lack of adequate telecommunications infrastructure to carry data especially to the remotest parts of the country and the cost of owning a PC. This is a known factor that is not bound to change overnight. Availability of Internet depends to a great extent on the form of telecommunications link.
Communication links include technologies as a dial up (telephone line), satellite (VSAT), broadband and wireless (3G, Wimax) just to mention a few.
The cost of ownership for these links is generally prohibitive for many. The few who can afford these connections sometimes have to deal with very slow download speeds when accessing resources hosted across the oceans on another continent.
Having deployed more than 40 Internet cafés in Africa, I can confidently say that the cyber cafés have indeed gone a long way to provide basic e-mail and Internet access to people and individuals alike.
But normally Internet cafés operate as a business unit to make a profit. This means that the cost of Internet access at a cyber café, can be a hindrance itself to information access.
So a digital library addresses some of the obstacles and challenges faced by ICT practitioners in deploying ICT solutions because digital libraries remove the last mile telco link problem by bringing relevant digital content where users are. Developing countries are able to tailor-make their information needs based on their own assessment of their such needs.
Contents of a digital library The e-Library concept brings the Internet to the users.
An e-Library system can be seen as a form of the Internet itself. When you download some page from a website, you are connecting to a computer (server) physically connected through a communications link (telephone line) to a publicly addressable resource (IP address) like website address.
A digital library will also include copies of specific web pages from the WWW onto a server that will serve those documents and pages to an end user freely and instantly. A digital library is a fully cross-searchable portal containing millions of different electronic resources like web pages, acrobat documents, audio files and even videos in all diverse areas that may include maps, procedures, recipes, school syllabus, anatomy, physiology, agriculture, irrigation techniques, HIV and aids information, history, literature, application forms, chemical formulations, research papers and more. The list is endless. Also note that these resources can be in document form, image form, audio form and even video!
Electronic production and distribution If you decide to populate the library with your own content, then you must make sure you have publishing resources like software, audio recorders and video recorders if need be. Publishing tools include popular Adobe software among many others.
Standard publication formats include, but are not limited to PDF, MS Word doc, Power Point, Flash and mainly html which is the web page format.
This implies heavy use of digital converting hardware and software to collect and capture items for the digital library. For example, images and documents that are already available in various archives can be stored in digital format – GIF images and or PDF files. Use of open source (free) tools like Open Office could become very handy in collecting and compiling digital info for publication in the digital libraries.
The content of the digital library on a site rests with the owner or authorities of the site. By site I refer to things like a school, college or institution. In the case of a college the authorities decide on what is relevant to their own curriculum.
By the way the digital library does not replace the internet and its purpose is not for instant messaging and chatting but to serve useful and usable information to the user.
Tutorials and online training Self-paced tutorials — diverse tutorials that end with user exercise and tests could be a great way to test students for specific proficiencies in various areas.
Multiple choice questions can used to screen or grade users and the test results posted immediately after the user completes the exercise or test.
This does not involve extreme programming skills, but simple and free educational software that is installed on a server. You create your own questions and the answers that go with it.
e-Resources for the blind and deaf The same eLibrary is used in conjunction with other learning aids to "serve" audio files for the deaf based on a curricula developed specifically for this interest group.
For the blind the e-Library is used to serve web pages, and documents video material that the user can interact with in real time based on a specific curricula designed for this special interest group.
 Questions, comments and requests on digital library specifications and costs are most welcome. Contact Robert Ndlovu on 0713 100 000 / 0776 002 605.
Related Topics