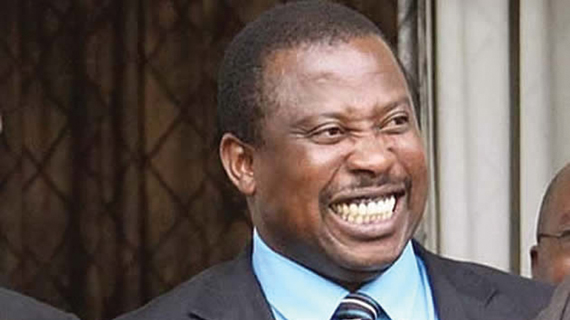 THE Botswana government has embarked on a recruitment of experienced Zimbabwe science teachers by dangling a monthly salary almost triple what they currently earn here.
NQOBILE BHEBHE CHIEF REPORTER Zimbabwean teachers are among the lowest paid civil servants in the country earning around $375 per month, but Botswana is luring them with an entry level pay ranging from P80 112 (about $9 228) to P95 748 (about $11 030) per annum.
This translates to between $769 and $919 per month excluding allowances.
Botswana's Education and Skills Development ministry flighted notices through its embassy in Harare seeking chemistry and physics teachers for nine secondary schools in that country.
The notice indicated that successful applicants would be offered lucrative 24 to 36-month contracts with the possibility of renewal.
Salaries are pegged according to experience.
Teachers with a minimum of two years teaching experience would be offered P99 336 (about $11 443) and P118 752 (about $13 680) while those with four years' experience would earn between P123 168 ($14 189) and P147 180 ($16 955) per annum.
Successful candidates would also be offered benefits of 25% basic salary gratuity on termination of first contract, 20% of basic salary contract addition, 40% scarce skills allowance for chemistry and 25% for physics teachers.
The recruitment drive comes at a time Zimbabwe is experiencing a shortage of science teachers resulting in low pass rates in the subjects. The national pass rate for those who sat for the 2013 'O' Level examinations stood at 20,72% out of 285 260 candidates.
Most rural schools lack qualified science educators as lots of them do not even have laboratories.
Zimbabwe Teachers' Association chief executive officer Sifiso Ndlovu said it was sad that the neighbouring country was offering to reward teachers better than the government which trained them.
"We are now a training ground for better paying countries. There has been no major attempt by the government to retain teachers, especially specialised ones in the field of sciences," he said.
"The government should re-introduce incentives to attract and retain science and maths teachers, but due to the economic situation, no one is willing to raise that.
"Another way of addressing the teachers' shortage is to put in place packages such as better pay to lure teachers who left the country, but the danger is that it will create disharmony and divisions with those that remained in the country.
"There is no effective bonding mechanism for teachers now as a vast majority of them are funding their own teacher training," Ndlovu said, adding that the teachers' flight would continue for as long as working conditions were not improved substantially.
Zimbabwe's teacher training and education sectors had been outstanding over the years, but were severely knocked by the massive brain drain which swept the country from 2000 as tens of thousands of skilled personnel fled political violence and the unfolding economic downturn.
Thousands left the country to neighbouring countries although a handful have since returned.
Botswana has in the past intensified efforts to deport Zimbabweans from its territory amid reports of reluctance to renew contracts of Zimbabweans lawfully employed there.
However, the neighbouring country is currently suffering from a shortage of qualified personnel to deliver training and teaching at a number of technical institutions in the fields of performing arts, jewellery design, multimedia design, electronics, wastewater engineering and heavy plant air conditioning, and hence the raid on desperate Zimbabweans from time to time.