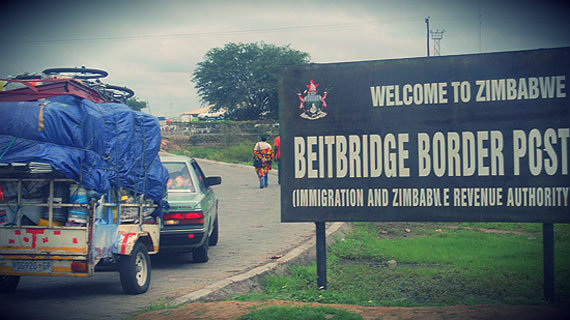 SOUTH AFRICA has reportedly made a U-turn and stopped processing work permits issued to Zimbabweans during a special documentation exercise in 2009. NQOBANI NDLOVU STAFF REPORTER
Zimbabweans were issued with four-year renewable permits to legalise their stay in the neighbouring country in 2009 under the Zimbabwe Documentation Project (ZDP).
South Africa's ambassador to Zimbabwe, Vusi Mavimbela, told the media during the recent Zimbabwe International Trade Fair (ZITF) that Zimbabweans would not be deported after the expiry of their permits and would be allowed to renew them in that country.
However, according to the MDC-T South Africa branch, the Home Affairs Department has made an about turn and stopped forthwith processing and renewing Zimbabwean permits issued under the ZDP.
"Home Affairs is no longer renewing the permits. The department is also not reissuing new work permits for those who lost their passports containing valid work permits.
"Those who got two-year work permits on the basis of the ending lifespan of their passports are not being issued the remaining two years, even after acquiring new passports. We wonder if we made a mistake to trust the government of South Africa," MDC-T South Africa spokesperson Rogers Mudarikwa was quoted by online media on Saturday.
No official comment could be obtained from South Africa's Home Affairs Department.
"Zimbabweans feel deceived by the South African government. The ANC government is now running away from their signatures," Mudarikwa said.
"It is ironic that such a revolutionary party whose leadership was kept comfortably in Zimbabwe during their liberation struggle could treat us like that. We urge the ANC government to be sensitive, compassionate and considerate. Such a decision by the government has the potential to fan xenophobic attacks."
The U-turn, if confirmed, would be sad news to nearly three million Zimbabweans based in the neighbouring country that remains a destination of choice to many locals and Africans in general fleeing poverty and lack of jobs in their home countries.
According to reports, a number of Zimbabweans have of late been flocking to the passport offices seeking travel documents to escape the country's economic meltdown characterised by company closures and the liquidity crunch.